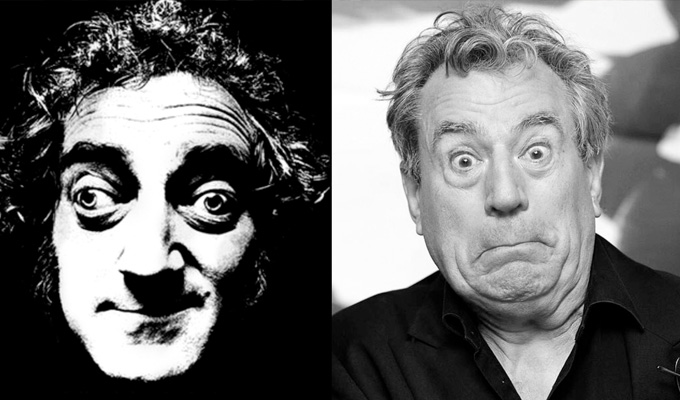 Terry Jones to direct Marty Feldman play
Monty Python star Terry Jones is to direct the world premiere of a play about Marty Feldman.
Jeepers Creepers, written by Marty's best-selling biographer Robert Ross, will launch with a four-week season at Leicester Square Theatre in the new year.
The show is set when Feldman starts to break into Hollywood playing Igor in the Mel Brooks film Young Frankenstein, and revolves around him doing to terms with the burden of the fame he has always craved, while his wife Lauretta takes to the glamorous lifestyle with alacrity.
Jones has a connection to the play's subject as he wrote sketches for – and appeared in – Feldman's TV sketch show It's Marty in the late 1960s.
He said: 'When I joined the writing team for The Frost Report, the first person to say "Hello" and make me feel welcome was Marty Feldman. He was one of those very kind and very funny people who helped all the Pythons along the way.
'It's lovely to be able to say a belated "Thank you" by bringing him back to eye-popping life - sort of! - on the London stage.'
Feldman died from a heart attack in a hotel room in Mexico City on December 2, 1982, at the age of 48, during the making of the film Yellowbeard.
David Boyle – who previously played Peter Sellers in the stage play Being Sellers – will take the role of Feldman and Rebecca Vaughan his wife, in the play that is being produced by Martin Witts for Leicester Square Theatre.
Playwright Ross has has been writing about British comedy for 20 years., with books including The Carry On Companion, The Monty Python Encyclopaedia, and Benny Hill – Merry Master of Mirth. His book on Marty Feldman, Biography of a Comedy Legend, was published in 2011.
Jeepers Creepers begins its run on January 18
Published: 28 Oct 2015
Recent News
What do you think?