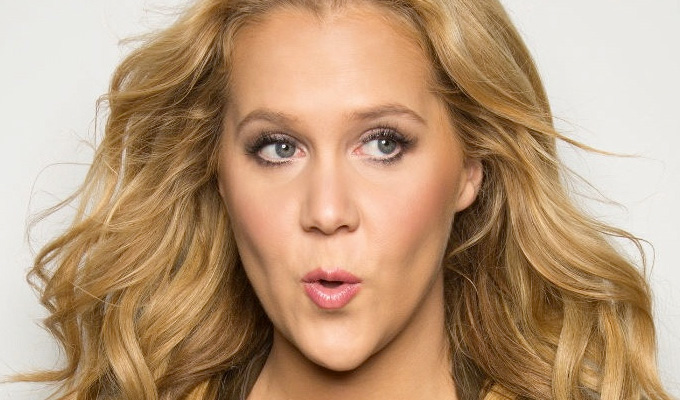 UK book deal for Amy Schumer
Amy Schumer's memoirs are to be published in the UK in a deal worth 'well into six figures'.
Last month it was reported that the comic had signed an $8million deal to write the book, provisionally titled The Girl With The Lower Back Tattoo.
HarperNonFiction will now publish the book in Britain and the Commonwealth in autumn 2016 in hardback, e-book and audio with a paperback to follow in 2017.
Trade magazine The Bookseller reports that there had been 'an intense multi-publisher auction' for the rights.
The book promisese collection of personal stories and anecdotes 'ranging from the raunchy to the romantic, the heartfelt to the harrowing'.
Schumer said: 'I am thrilled to have found a home in the UK and Australia in Harper Collins and I hope they're happy to find even more than they bargained for in me.'
Harper publishing director Jack Fogg said: 'It was an absolute joy reading the material for Amy's book. She has a natural ease on the page: acerbic, raucous and pithy, and manages to convey a real depth and range of emotion with economy and style. Also, she's really bloody funny and what a pleasure it is to read someone who can make you laugh.'
Schumer is just the latest in a string of American comedians signing big-money publishing deals. Tina Fey received a reported $6million advance for her book, Bossypants, which went on to sell two million copies. Lena Dunham got $3.7 million for Not That Kind of Girl and Aziz Ansari got $3.5 million for Modern Romance.
Published: 16 Oct 2015
What do you think?