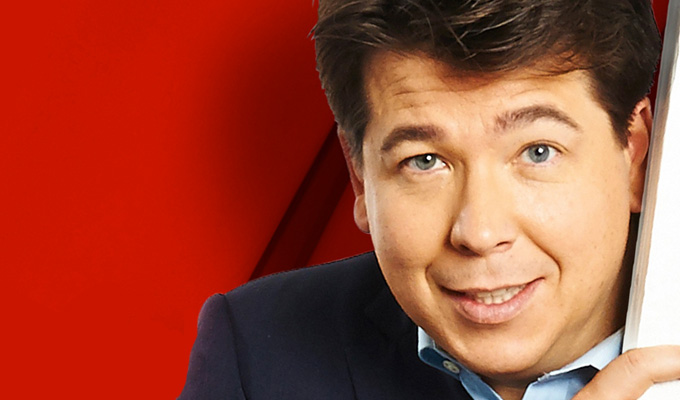 Michael McIntyre made my waters break!
A woman has given birth six weeks early – after laughing so hard at Michael McIntyre's jokes her waters broke.
Cara Brown went into labour after spending two hours watching the comedian's Happy And Glorious show at the O2 Arena in London on Thursday.
And she is convinced the early birth was brought on by a routine about doping kids up with Calpol and Nurofen.
The new mum, form Colchester in Essex, wrote on Facebook: 'We laughed the whole way through! As we were about to leave, my waters broke inside the 02 Arena. After a rush back to Colchester hospital in Essex & 32.5 hours of contractions this beautiful baby girl made her appearance six weeks early weighing 5lb 1oz.'
Her daughter is 'doing really well' but spending some time in the special care unit for help feeding, maintaining body temperature and sugar levels.
The 28-year-old added: 'I can't thank the staff in the priority parking area at the 02 enough for the care they gave and how quickly they got us out on to the road.'
Addressing McIntyre directly, she said: 'I hope this photo [right] reaches you so you can see what happened the night I first saw my favourite comedian live! Also if anybody else plans to go while pregnant take your hospital bag and a towel to sit on!'
Published: 5 Oct 2015
Recent News
What do you think?