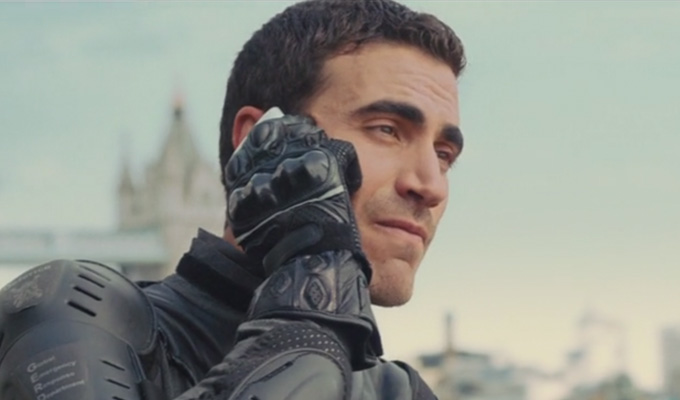 Cinema release for Brett Goldstein's SuperBob
Brett Goldstein's film SuperBob is to get a cinema release.
The film, in which the comic plays a mild-mannered civil servant with superpowers, will be shown from October 16, then available on home entertainment outlets three days later.
It was written by Goldstein with Will Bridges and Jon Drever and the cast also boasts Catherine Tate, Natalia Tena (who played in Harry Potter) and Homeland star David Harewood.
Drever, who also makes his debut as a feature film director with this movie, said: 'I am so happy that the world finally gets to see our movie SuperBob. It turns out that making a British romcom about a lonely superhero who lives in Peckham is a whole load of fun.
'The cast and crew were wonderful to work with, I know I'm supposed to say that, but it's really true. Even the parts of the process you imagine are going to be awful ended up being great, and I think all those goodtimes helped us make the sunny, funny, feelgood film I wanted us to make.'
SuperBob was first screened at the BFI during the London Comedy Film Festival in January, where Ricky Gervais called it 'wonderful'. It won the on the Discovery Award at that event, one of a number of international film festival awards it has scooped.
Here's a trailer:
Published: 13 Aug 2015
Recent News
What do you think?