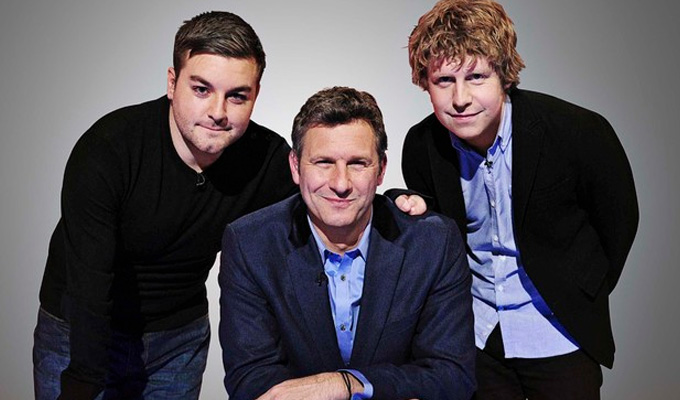 Revealed: What The Last Leg COULD have been called
The Last Leg could have been called 'The Foot And Mouth Outbreak' host Adam Hills has revealed.
Speaking at the Latitude festival, the Australian stand-up revealed some of the alternative names Channel 4 suggested for the programme.
It was devised to accompany the 2012 Paralympics, and has since become one of the broadcaster's biggest entertainment shows, currently in its sixth series.
But Hills wondered if it would have taken off in quite the same way had it gone by one of the alternative names that were suggested.
During a special live version of the show at Latitude, he revealed that the alternatives put forward by Channel 4 executives included:
• The Foot And Mouth Outbreak
• Legless Not Lazy
• Blind Men Can Jump ('Especially odd as none of us are blind', as co-host Josh Widdecombe pointed out)
• 'Armless When Legless
• Give Them All A Hand
• Dwarves Aren't Magic
• Mobility Scooters Are For Fat People
Published: 19 Jul 2015
What do you think?