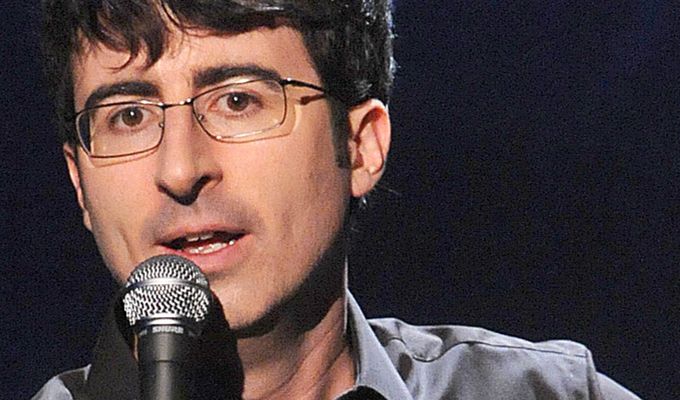 John Oliver joins Danger Mouse
John Oliver has joined the cast of Danger Mouse.
The comic will play mad scientist – and wolf – Dr Augustus P Crumhorn III in the rebooted CBBC series.
He was unveiled as a new cast member at Comic-Com 2015 in San Diego, where it was also revealed that Game Of Thrones star Lena Headey will be playing US Secret Agent Jeopardy Mouse.
Oliver said: 'I've loved Danger Mouse my whole life. Danger Mouse was a significant part of my childhood. So to get a chance to do it is like getting a chance to step into your childhood, which is both a magical and a potentially hazardous thing.
'It will be awesome, I can't wait to see it, let alone hear myself in it.'
The Comic-Com panel also announced that vampire duck and original Danger Mouse spin-off character Count Duckula will appear in the new series.
Oliver and Headey will appear alongside Alexander Armstrong, who plays DM himself, Kevin Eldon as trusty sidekick Penfold, Stephen Fry as Colonel K, and Come Dine With Me voiceover man Dave Lamb as the narrator.
The show returns to CBBC this autumn, 23 years after it last aired, when Crumhorn was voiced by actor Jimmy Hibbert.
Published: 13 Jul 2015
What do you think?