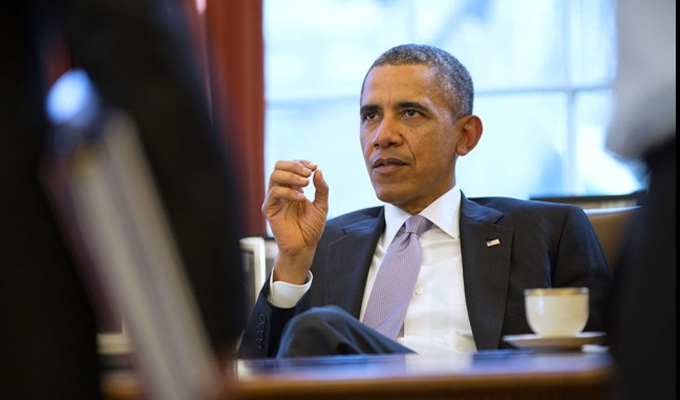 WTF? Obama to appear on Marc Maron's podcast
Marc Maron has landed his biggest podcast guest yet: Barack Obama.
The stand-up's top-rate WTF podcast usually features fellow comedians, but tomorrow the President will pay a visit to Maron's garage in Los Angeles for the taping.
The interview will then be released on Monday via his website and the usual podcast channels, free of commercials.
Maron said on today's episode: 'Brace yourself. Are you sitting down? OK? Now take a breath. All right. If everything goes as planned on Monday I will post a WTF, an episode of this show that you're listening to now, featuring myself in conversation with, talking to, at my home, in my garage, me, talking to the President Of The United States of America, Barack Obama. That is what's happening on Monday.
'I'm talking to him tomorrow if everything goes well, if everything goes as planned. By the end of tomorrow, Friday, I will have a conversation in the can, an episode with President Of The United States of America, Barack Obama.'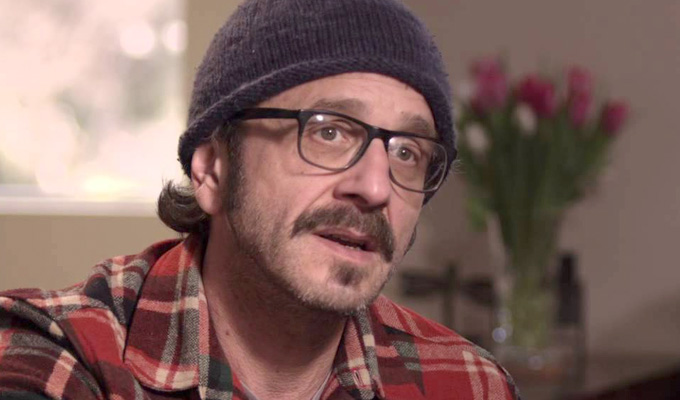 Maron said he had spent a week 'freaking out' and was still 'spinning' about the prospect.
He added: 'I haven't done political Talk Radio in years. No desire to. But now I'm going to have a conversation with the Present. He's a political figure, I don't know if you realised that, but he's the President Of The United States of America. He's at the top of the political food chain if you will.
'Nonetheless, an incredibly brilliant and interesting man with a life which I'm going to talk to him about if everything goes well.'
'But I'm not freaking out about it. Do I sound like I'm freaking out about it? Why would I freak out about the President coming to the house? Oh my god I hope my bathroom's clean. You know what I should probably clean the house…
'My producer and business partner has been at the house dealing with Secret Service. My street is going to be so safe.'
The President has agreed to appear on the podcast while in California fundraising for the Democrats.
Obama has previously appeared on Between Two Ferns with Zach Galifianakis to plug his healthcare reforms, and appeared in a series of interviews with popular YouTubers linked to the State Of The Union address.
Published: 18 Jun 2015
What do you think?