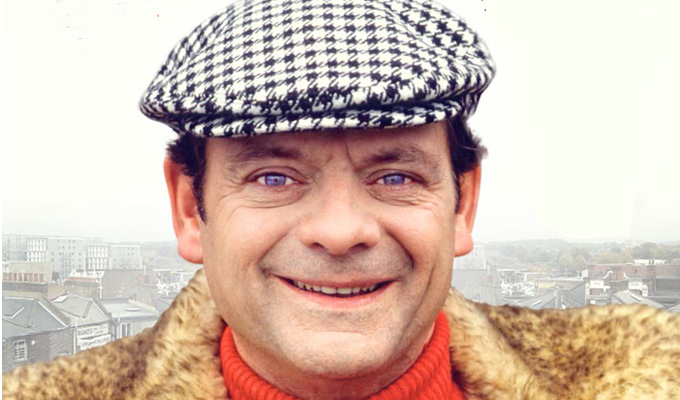 'Del Boy' writes his autobiography
Del Boy Trotter is to write his autobiography.
He Who Dares will be published in hardback on October 8 by Peckham Press, an imprint of Ebury Publishing set up for the very purpose.
The imprint even has its own press officer, one Damien Trotter, who said: 'The buzz the book has created has been off the hook! my old man's mate Trigger, one of the first to see the first draft, can't recommend it highly enough… and he can't even read. that's how good it is! so next time you pop into Waterstone's, forget your Lee Childs and JFK Rowlings, this is the only book you'll need.'
However the publishers have refused to reveal the ghostwriter who is actually writing the book.
In their blurb, they say: 'Growing up in Peckham and known to all as a wheeler-dealer and international playboy (just ask the manageress of El Sid's Torremolinos, 1978), Del matured into an award-winning man of business, thriving entrepreneur and glittering member of the jet-set. In He Who Dares, Del will share never-before-told stories of his childhood, offer nuggets of business advice for budding entrepreneurs and will tell his glorious tale of rags to riches to rags to rich(ish) in full. You've heard of The Wolf of Wall Street, now meet The Pug of Peckham.'
Ebury commissioning editor Kelly Ellis bought the worldwide rights to the character from the estate of the late Only Fools And Horses creator John Sullivan.
Deputy publisher Andrew Goodfellow said: 'I look forward to seeing Del's autobiography on the reading list of every right-thinking business school in the land and gracing the better bookshops of Peckham this autumn.'
Published: 28 May 2015
What do you think?