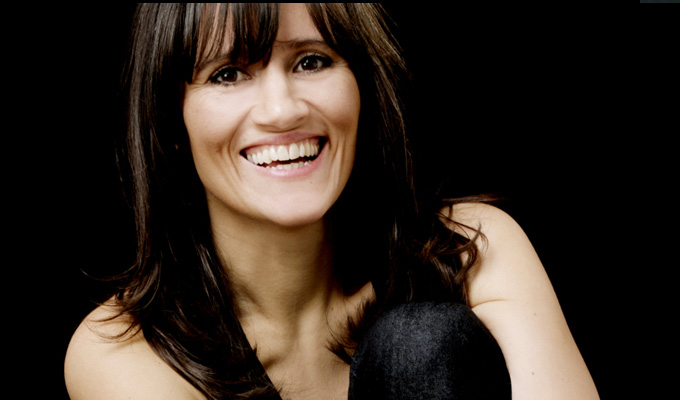 Nina Conti pilots a chat show
Nina Conti is recording a chat show pilot with her puppets interviewing celebrities, despite worrying that it will be 'shit'.
The ventriloquist was only persuaded not to cancel the show by imagining her late mentor Ken Campbell rebuking her for not giving her puppet Monkey the opportunity.
Conti told Stuart Goldsmith on his Comedian's Comedian podcast earlier this month that she had serious reservations about the 'fucking pilot' at London's Soho Theatre on June 18, 'which is a chat show where I'll interview celebrities'.
She added: 'I think "Oh God, I don't like being mean to people" and sometimes that requires that. And I don't want to just be nicey-nicey and I don't want to sit with the puppet facing someone - it's just going to be shit the whole thing'.
However, she resolved that 'you don't not do a pilot when somebody's giving you a pilot, that would be probably stupid … anyway, I can't decide. I'm going to do it but I very nearly cancelled it today.'
In the course of the interview, Conti admitted to ongoing confidence issues throughout her career.
Ultimately though, she had had a 'what would Ken Campbell do?' moment about the pilot while out running, which persuaded her to go ahead with it, 'to kind of fuck it up in a heroic way, so if it doesn't get picked up it's fine … I'm going to let Monkey drive it.'
It was Campbell, who encouraged her to take up ventriloquism. And she told Goldsmith that she'd heard his voice in her head saying:'Who are you to get in the way of Monkey getting his own show? This is not about you, let him off the leash, let him say what the fuck he likes! And if they don't want it, then they don't have to have it. But don't spoil Monkey's chance!'
The chats show is the latest pilot for Conti conceived with Burning Bright Productions, after an unbroadcast variety show last year and a Mr and Mrs-style gameshow in 2013, both for the BBC.
The corporation has previously aired her three acclaimed documentaries, including this year's Clowning Around, about her training as a giggle doctor in children's hospitals, as well as broadcasting Christopher Guest's ancestral comedy Family Tree, in which Conti and Monkey co-starred alongside Chris O'Dowd.
No guests have so far been announced for the pilot, which is being recorded at London's Soho Theatre on June 19 (Tickets). But Conti's puppet Granny is also expected to feature, as are the masks she affixes to audience members in her live act in order to voice their supposed thoughts.
- by Jay Richardson
Published: 27 May 2015
What do you think?