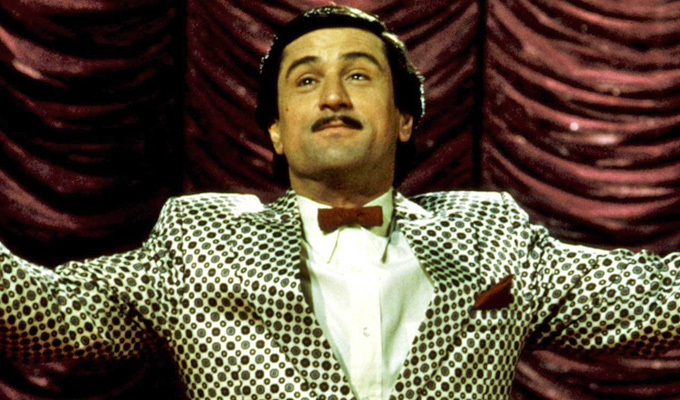 De Niro's bitter comedian movie revived
A forthcoming movie starring Robert De Niro as a bitter, ageing stand-up has been given a new lease of life.
British director Mike Newell –the man who shot Four Weddings and a Funeral – has just joined the project, Hollywood website Deadline reports.
He takes over the reins from Sean Penn, who was originally announced as director when the film, called simply The Comedian, was confirmed in 2011. Before that, Martin Scorsese had been rumoured to be involved – prompting comparisons with his 1983 classic The King Of Comedy in which De Niro played unhinged would-be comic Rupert Pupkin, pictured.
His character isn the new film is said to be an insult comic described as 'Don Rickles meets Joan Rivers'.
The script is by Fight Club producer Art Linson and Jeff Ross, king of the Comedy Central roasts, who has reportedly written the jokes.
Shooting is planned for November in New York.
Published: 22 May 2015
What do you think?