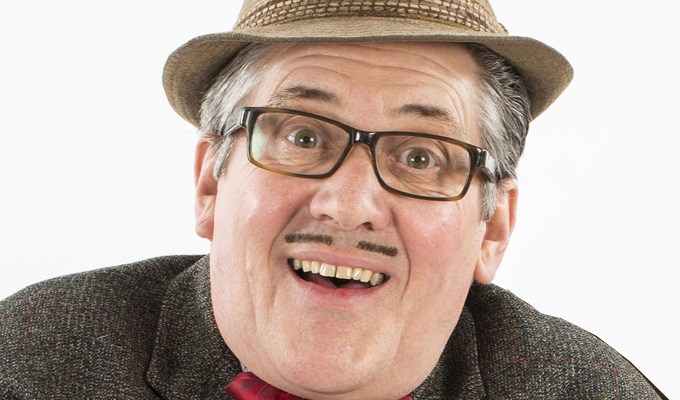 Third series for Count Arthur
The BBC has commissioned a third series of Count Arthur Strong.
Steve Delaney's senile music hall performer will be back on BBC One for seven new episodes next year.
He posted the news in character on Twitter, saying: 'It's my very great delight to announce that BBBC1 in their finite wisden have commissioned a 3rd series of Count Arthur Strong. End of.'
Separately, Delaney said: 'I'm thrilled, delighted and humbled that BBC One have requested another series of Count Arthur Strong. Where do I sign? Quick, before they change their minds!'
Co-writer Graham Linehan, added: 'Very happy to hear that Arthur, Michael and the gang will have more adventures. And we've got some crackers lined up for this series.'
Delaney created Count Arthur Strong when he was a drama student in the 1980s and he went on to become a staple of the Edinburgh Fringe, before landing a Radio 4 show that ran from 2005 to 2012.
The TV series launched on BBC Two in 2013, moving to BBC One for the second series this year – a move that doubled its audience, Overnight ratings for the first episode of series two was 1.83 million, up from 971,000 at the end of series one.
BBC comedy controller Shane Allen said: 'How could we resist bringing back this character comedy masterclass which blends the joyfully daft with skilfully inventive plotting?
'Series two really hit its stride and the move to BBC One has brought the audience response we were hoping for. It's a privilege to be working with these writing and performing talents at the top of their game.'
Published: 22 May 2015
Recent News
What do you think?