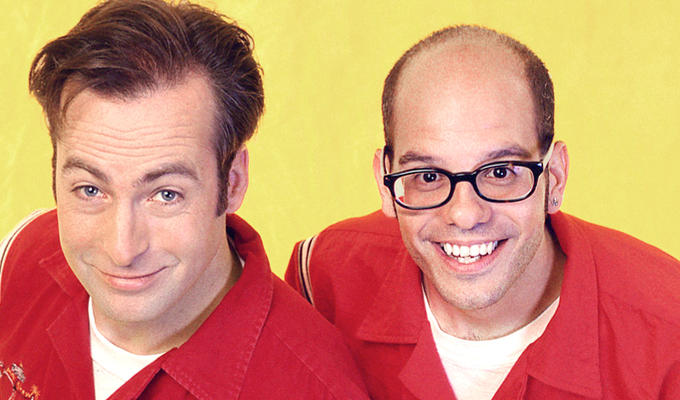 New sketch series from Mr Show duo
Mr Show creators Bob Odenkirk and David Cross are to reunite for a new sketch comedy series.
Netflix has commissioned the pair to create four half-hour episodes of With Bob And David, plus one hour-long 'making-of' special.
The news was broken by Hollywood website Deadline, which says the pitch is: 'After being dishonorably discharged from the Navy SEAL, Bob and David are back serving our country the way they do best: making sketch comedy. Four half-hours of brand-new comedy featuring all new characters, all new scenes and, most importantly, all new wigs.'
Since their cult 1995 series, the pair have worked together on occasional projects, including a short US tour in 2013. The pair are already fixtures on Netflix – Odenkirk with Better Call Saul and Breaking Bad; and Cross as part of the Arrested Development ensemble.
Published: 2 Apr 2015
What do you think?