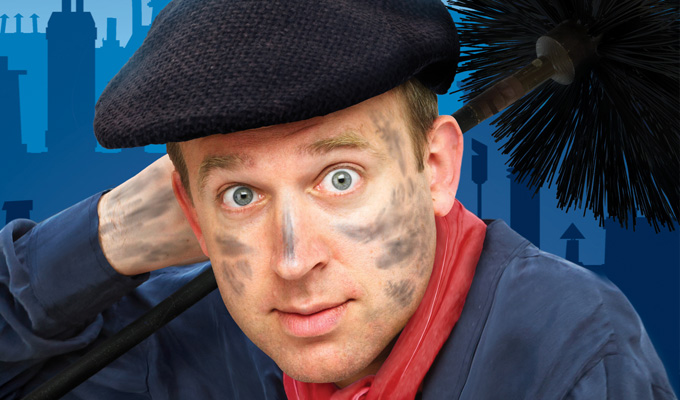 Another Vine mess...
Sunday March 29
LIVE IN LONDON: The new material night at the Backyard in Bethnal Green is called 'Suspiciously Cheap Comedy' for a reason. Tonight your fiver gets you the wordless playfulness of The Boy With Tape On His Face, downbeat tetchiness from Tim Key and sketches from Chortle best newcomers Gein's Family Giftshop, plus up-and-coming outfits Beard and Goose. What's the catch?
Monday March 30
LIVE IN LONDON: It's Ukip's worst nightmare, which ought to be reason enough to go to the We Love Immigration Benefit at the Bloomsbury theatre. Those coming over here and taking our laughs include Paul Sinha, Ava Vidal, Romesh Ranganathan, Nish Kumar and many more of immigrant descent (which could mean just about everybody….)
LIVE IN MANCHESTER: Comedians are very good at performing benefits for good causes, but have traditionally been less good at looking after each other. Until now. Comedy Support Act is a new benevolent fund set up by comics for other professional stand-ups who find themselves in need. It is being financed by a series of fundraising gigs including the one at the Comedy Store in Manchester tonight, with a sterling line-up comprising Sarah Millican, her pun-cracking hubby Gary Delaney, Justin Moorhouse and many more.
Tuesday March 31
TV: Justin Bieber gets roasted by the likes of Hannibal Buress, Snoop Dogg, Ludacris and, erm, Martha Stewart, on Comedy Central, 10pm.
LIVE IN LONDON: Underrated stand-up John-Luke Roberts, best known among those paying attention for co-hosting the Alternative Comedy Memorial Society and writing on Radio 4's News Quiz, performs his quirky,inventive and smart 'Stnad-Up' at the Soho Theatre tonight and tomorrow.
Wednesday April 1
LIVE IN BRISTOL: Searing political satire and soul-scouring personal confession… expect none of that as Tim Vine hits the road again with the Tim Timinee Tim Timinee Tim Tim To You tour. The latest collection of daft jokes, silly songs and twitchy dancing kicks off with four nights and one matinee at the Redgrave Theatre. Full schedule.
RADIO: Tim FitzHigham returns as The Gambler, and in this opening episode the eccentric gentleman comedian recreates an 18th century wager to walk from London's Royal Academy to the Royal Exchange building, three miles away, in under an hour. Oh, and he's blindfolded. Radio 4, 6.30pm
LIVE IN LONDON: Adam Buxton headlines at historic music venue the 100 Club – which has hosted everyone from Louis Armstrong to the Sex Pistols – alongside an impressive bill of Tim Key, Liam Williams and Nick Helm, all compered by Canadian comic Mae Martin.
TV: The Canadian remake of Joanna Lumley's 2005 BBC Two series Sensitive Skin is reimported back into the UK. Starring Kim Cattrall as Davina, a former model and actress in the midst of a mid-life crisis, the dark comedy has garnered critical praise on the other side of the Atlantic. Sky Arts 1, 10pm
Thursday April 2
LIVE IN LONDON: Inveterate prankster Ray Peacock regales with preposterous stories of mischief-making, while also finding the funny in more testing personal experiences of depression, a relationship break-up and a suicide attempt in Here Comes Trouble, which starts a three-night run at Soho Theatre today. Review, and other dates.
Published: 29 Mar 2015
What do you think?