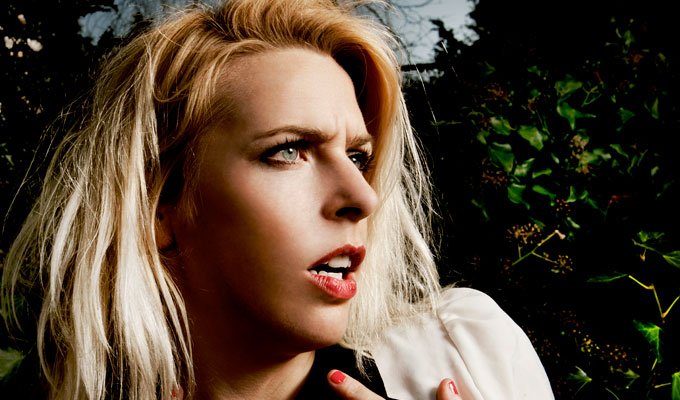 Book deal for Sara Pascoe
Sara Pascoe is to write her first book – a 'funny, feminist exploration of the female body'.
Publishers Faber have announced they are to publish the title Animal: How a Woman is Made in spring 2016.
The comic said the inspiration came when she was researching her most recent live show, Sara Pascoe vs History and realised that she more to she wanted to say about female sexuality, psychology and the media's portrayal of women on stage and screen.
Pascoe said: 'Its about the female body and how it evolved and how it is treated in our culture and I found so many interesting things.'
Faber say: 'In her first book Sara combines autobiography and evolutionary history to entertain and inform about the female body.
'Animal will be entertaining and informative and personal and universal and silly about lots of things and serious about some.
Topics covered include: Why we have boobs and how they have become so fetishised. How the kidnap of a 13-year old-chimney sweep's daughter created our present age of consent. The discovery and subsequent forgetting of the clitoris, and how clitorectomys were once performed on British and American women to cure masturbation and hysteria.
Editor Sarah Savitt says: 'I have wanted to work with Sara ever since I first saw her do stand-up and I feel incredibly lucky to be publishing this book. It feels like the perfect subject for Sara to explore and be funny about, and a perfect fit for our list.'
Here she is talking about it:
Published: 2 Mar 2015
Recent News
What do you think?