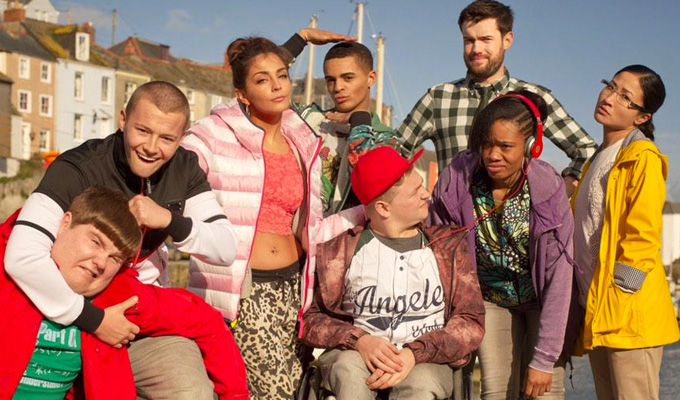 Filming starts on Bad Education movie
Filming has begun on the movie version of Bad Education.
Jack Whitehall and the cast have been in Cornwall all week, shooting on location.
Producer Ben Cavey of Cave Bear tweeted: 'It's only ruddy happening.'
And Whitehall declared to his 3.2million followers: 'Very excited to announce that we are making a Bad Education Movie. @Alfie_Wickers and the gang are hitting Cornwall!".
They also posted a photograph of the cast in a sun-kissed harbour.
The show ended last year after three series over three years on BBC Three… and soon afterwards Whitehall's father Michael broke the news that the film was in the pipeline.
Last year, Whitehall also starred in a pilot of an American remake, but the ABC network declined to make it into a series.
Whitehall co-wrote the film with his long-term collaborator Freddy Syborn.
Entertainment Film Distributors have reportedly been in talks over distributing the film. The British company had previous success with the two film versions of The Inbetweeners, which have netted £82million between them in the UK alone.
Published: 27 Feb 2015
Recent News
What do you think?