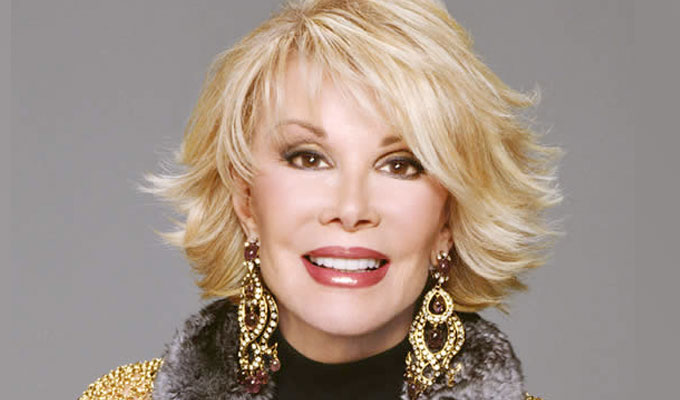 Grammy for Joan Rivers
Joan Rivers won her first Grammy award last night – posthumously.
The late comedian won the award for best spoken word album for her memoir Diary Of A Mad Diva.
Her daughter, Melissa, accepted the award on her behalf, saying: 'If my mother was here tonight, she would not only be honoured and thrilled to be holding her first Grammy, she would most likely have it copied and on the air on QVC by 11.'
Rivers had been nominated for a best comedy album Grammy in 1984 for her show What Becomes a Semi-Legend Most?, but was beaten by 'Weird Al' Yankovic's Eat It.
Yankovic was back at the podium last night, having won the 2015 comedy award for his Mandatory Fun album.
He said: 'I signed my record contract in 1982 – it ended up being a 14-album deal. Mandatory Fun was my 14th album. In just 32 short years, I was able to fulfill my contractual obligations.
Jim Gaffigan, Louis CK, Patton Oswalt and Sarah Silverman had also been nominated.
Both awards were handed out at the 'premiere ceremony' – a smaller event than the televised ceremony, where 74 gongs were handed out.
Published: 9 Feb 2015
What do you think?