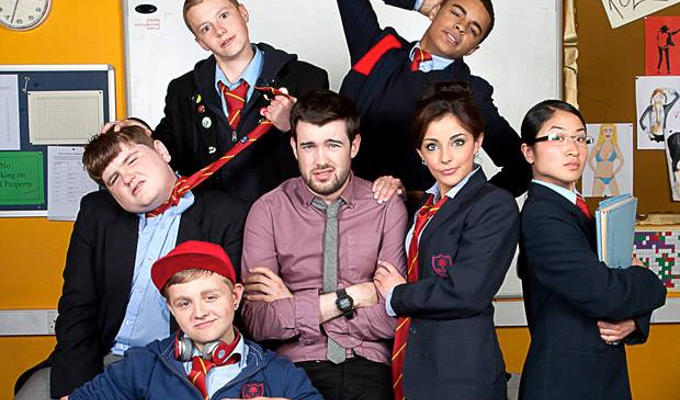 Bad Education movie inches forward
Plans for a movie version of Jack Whitehall's sitcom Bad Education have reportedly taken another step forward.
Hollywood website Deadline reveals that talks are already under way with possible distributors – even though the project has yet to be greenlit.
Whitehall is writing the script with Freddy Syborn, who co-wrote the BBC Three show as well as ITV2's new post-apocalyptic comedy Cockroaches. And Elliot Hegarty, who has worked on Scotal Recall, The Kevin Bishop Show and US series The Middle, is attached to direct the movie, as he did the TV episodes.
Deadline reports that Entertainment Film Distributors are in talks over the film. The British company had previous success with the two film versions of The Inbetweeners, which have netted £82million between them in the UK alone.
Jack's father – and chat show co-star – Michael revealed the existence of the movie earlier this month, saying: 'I think Jack will end up being a very successful actor in film and television. I don't think he will be playing Hamlet, but he's a great comic actor.'
The ABC network last year piloted an American version of Bad Education, again starring Whitehall, but passed on making it into as series.
Published: 29 Jan 2015
What do you think?