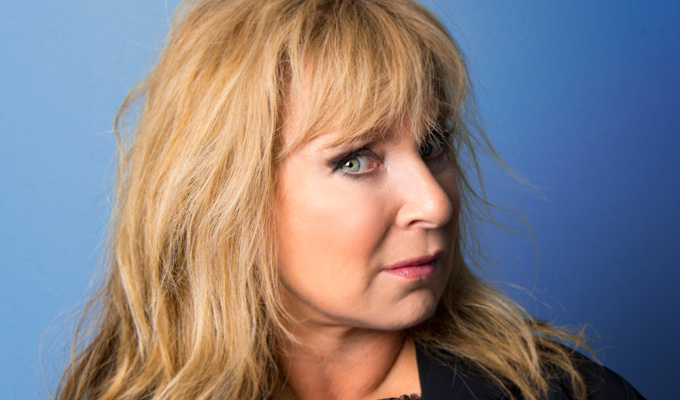 New comedy writing award – for women only
Helen Lederer is planning to set up an award for women who write comedy fiction.
The actress and writer will fall into that category herself next month when her first novel is published.
'Having finished my first novel, I was amazed to find no fiction prize or awards category that specifically recognised humorous writing by women,' she said – so she decided to set up CWIP, or Comedy Women In Print.
Speaking to the Sunday Times about the award, the Absolutely Fabulous actress claimed it was harder to be a woman comedian and writer 'because men have more audacity and confidence'.
Her award's stated aim is to 'celebrate witty and original content and in particular female comedy fiction' and she says she is in talks with possible sponsors.
'The very few comedy fiction prizes are few and far between — let alone female friendly — and the Baileys Prize still doesn't have female comedy fiction as a stand-alone category,' she wrote on a website set up for the award.
In fact, the Baileys award, formerly the Orange literature prize, doesn't have categories at all, it is simply for the woman who has written the best full-length novel in English – although judges do favour weightier subjects.
Lederer's first novel, Losing It, is about a TV personality whose star has faded and frets about her sex life and her weight – then is asked to be the spokeswoman for a new diet pill.
Meanwhile, Lederer has also called for TV executives to commission a new episode of Naked Video, the sketch show which made her name, to mark its silver anniversary.
She wrote on her blog: 'The hit sketch show, ran for five series, introduced characters including Rabb [sic] C. Nesbitt and was such a success because of the calibre of its scripts and frankly utterly side-splitting gags – it had huge ratings. Nothing was performed unless it was deemed funny. The Scottish execs would be mad to ignore Naked Video's 25th anniversary in 2016… A one off special would be a fitting and celebratory conclusion to the show.'
Published: 18 Jan 2015
Recent News
What do you think?