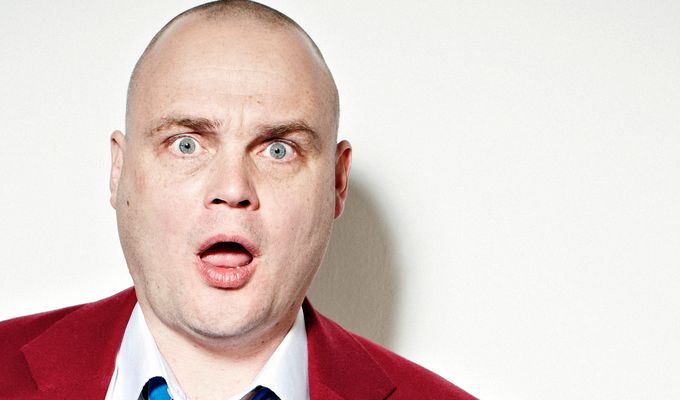 Al Murray takes on Nigel Farage
Al Murray has announced his intention to stand in the next General Election – contesting the same seat as Nigel Farage.
The Pub Landlord has released a video expressing his intention to run in the Kent seat of South Thanet for his FUKP party, or Free United Kingdom Party. And a spokesman for his agent Avalon confirmed that he would be contesting the seat.
To stirring classical music, Murray said in his video: 'The time has come the time for me to make a stand. Once in a generation, destiny's trumpet sounds. This is not that time, but still.. It seems to me that the UK is ready for a bloke with a pint in his hand offering common sense solutions. Cheers!
'That is why I am here to announce my intention to run for Member of Parliament for the constituency of South Thanet'... although he admitted he didn't know where it was.
A spokesman for Ukip took the challenge in good spirits, saying: 'At last, serious competition in the constituency.' And Farage himself tweeted: 'The more the merrier!'
Murray's 13 'common sense' election pledges include:
• 1p a pint (or 1p for a glass of white wine or fruit-based drink for the ladies)
• The pound will be revalued at £1.10 so it will be worth 10p more
• If you come to A&E and it's neither an accident or an emergency you will be sent to a random hospital department to be practised on.
• Alex Salmond to be made First Minister for Norwich, so he can see what being ignored by the rest of the UK is really like

Murray, who has handed over his website to the political campaign, concluded: 'The other parties are offering you the moon on the stick, but we can do better than that - we are offering you a British moon on a British stick.'
The Tories currently hold the seat with a 7,617 majority, winning it from Labour in 2010.
Last month Murray accused Farage of stealing his persona. 'Farage has nicked my act,' he said. 'Every shot of Farage is in a pub, with a pint and a funny face – though he has a nicer line in tweeds than I wear on stage.'
Previously Simon Brodkin,known for his character Lee Nelson, handed in nomination papers to stand in David Miliband's former seat in South Shields but later withdrew. And Rufus Hound stood in the European elections last year, to highlight the plight of the NHS.
Here's Murray's video:
Published: 14 Jan 2015
What do you think?