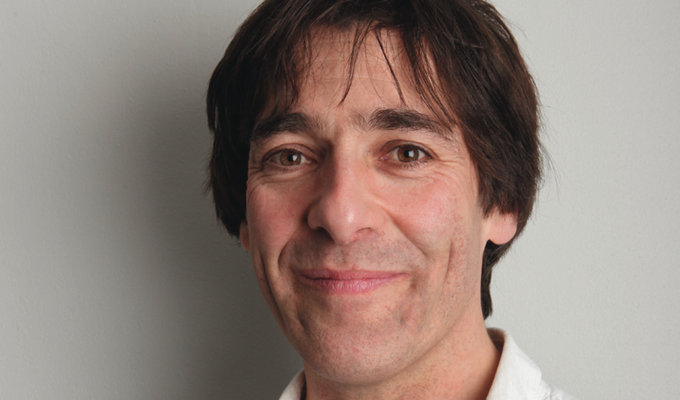 The hippies aren't happy
Mark Steel has been accused being abusive towards religious beliefs, after he mocked the New Age followers who live in Glastonbury.
A complaint about an episode of Mark Steel's In Town broadcast on Radio 4 in January escalated all the way up to the Editorial Standards Committee of the BBC Trust – which has now cleared him of being offensive.
The listener felt that the show about town subjected residents who believed in 'alternative spirituality' to 'much ridicule and mockery'. And claimed that the comedian would not have 'dared to apply this kind of mockery to, say, Christianity or Islam'.
Originally the complaints director responded: 'I don't believe the [BBC] guidelines are intended to prevent humour being derived from beliefs, but rather to limit the risk that unnecessary offence is caused or prejudice perpetuated. I do not believe that humour about those who use incense, tarot cards, etc. amounts to an attack on a religion.'
However, the complainant said Steel went beyond criticism and into 'abusive treatment of beliefs'… for example indicating by 'an inflexion of the voice' that various practices were 'pretty pathetic'.
When it reached the committee, they agreed with the original response: that Steel's personal approach had not deliberately or offensively mocked alternative beliefs and practices when judged against generally accepted standards.
In fact Steel event praised the diversity and creativity of Glastonbury's residents in the show, and remarked that it seemed to be a happy town, stating: 'This might be a key point about why some people join New Age movements, it's a religion where you're allowed to have fun and be occasionally cheerful.' He then compared this with the depressive nature of Presbyterianism. and concluded: 'Glastonbury is inspiring.'
In a separate ruling, the committee said it would not take any further a complaint that the hidden camera show The Revolution Will Be Televised was anti-semitic.
An episode of the BBC Three show that aired last January featured Jolyon Rubinstein and Heydon Prowse telling traders near the Israeli Embassy that the embassy wanted to build a conservatory and that it would be taking over some extra land, as was its historic right.
A viewer complained that: 'The misrepresentation in the programme and the concept of Jews taking over the world through expansion, are simply anti-Semitic tropes.'
However BBC executives said the sketch was intended to reference Israeli policy in the West Bank, rather than being offensive to Jewish people.
Published: 2 Dec 2014
What do you think?