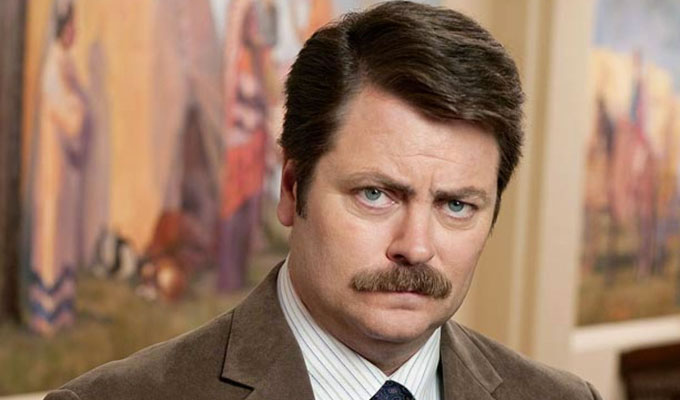 Nailed it! When comedy meets carpentry
NICK OFFERMAN, the actor best known for playing Ron Swanson on Parks and Recreation, is to release his first stand-up special on Netflix. His show, American Ham, was taped in New York in March last year and will be available on the streaming service from December 12. As well as his showbiz career, Offferman is a master carpenter and professional boat-builder.
AMERICA's ABC network is working on a US version of the Channel 4 comedy-drama No Angels. Created by Toby Whithouse, the original charted the exploits of four nurses in Leeds and ran for three series from 2004 to 2006.
JOHN DREDGE's Nothing To Do With Anything Show has been voted Best Comedy Podcast 2014 by Goodpodcasts.com. Subscribe on iTunes here
COMEDIANS Michael Legge and Luke Benson are taking over the bookings for South London venue The Hob. The venue in Forest Hill will be rebranded Upstairs At The Hob and expand from two nights a week to five, with more sketch, improv and podcast shows. The pair promise 'a comedy club run the way comedians want comedy clubs run', but original promoters Emma and Ron Emslie will continue to be involved.
GRAHAM NORTON's memoir, The Life And Loves Of A He Devil has been named non-fiction book of the year at the Irish Book Awards.
Published: 28 Nov 2014
What do you think?