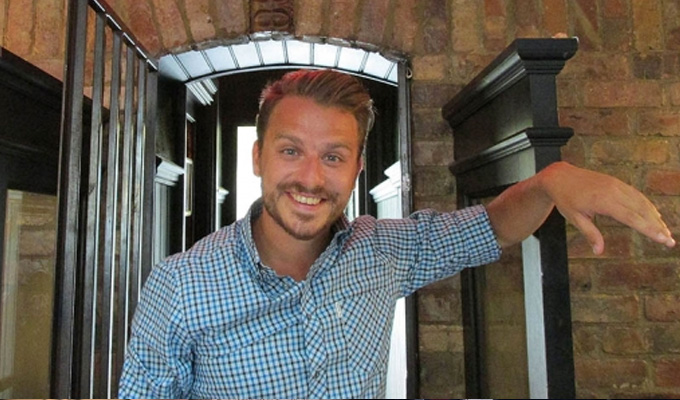 Dapper Laughs: Now Ofcom gets involved
Broadcast watchdog Ofcom has launched an investigation into Dapper Laughs: On The Pull after 99 viewers complained that the controversially 'laddish' ITV2 show was offensive.
A spokesman for the regulator said: 'Ofcom is currently investigating whether the repeated use of sexual references in this comedy series met generally accepted standards'.
The broadcaster dropped the series last week amid a storm of protest over Daniel O'Reilly's laddish alter-ego – including a petition signed by almost 70,000 people.
The petition said: 'It is time for ITV to follow its own responsibility policy and recognise that it has a duty not to aid the spread of sexism as seen in Dapper Laughs: On The Pull.'
ITV always insisted the show was complaint with regulations and 'suitable for broadcast' – but said the decision not to renew the series came after criticism which 'focused on his activities outside of the ITV2 programme'.
Ratings might also have been affected: The series drew an average audience of just 119,000.
Although Ofcom can receive hundreds of complaints a month, relatively few are escalated into a full investigation.
The Broadcasting Code says viewers should be protected from 'harmful and/or offensive' material that deviates from generally accepted standards. It adds 'Such material may include... violence, sex, sexual violence, humiliation, distress, violation of human dignity, discriminatory treatment or language (for example on the grounds of age, disability, gender, race, religion, beliefs and sexual orientation)'.
In their defence, broadcasters can argue material is justified by context – which includes the expectations of an audience at a particular time.
And Ofcom stresses: 'It is important to note that an investigation does not necessarily mean the broadcaster has done anything wrong. Not all investigations result in breaches of the licence or other regulatory requirements being recorded.'
After the storm, O'Reilly gave a contrite Newsnight interview in which he promised to retire the 'character' permanently.
• The rise and fall of Dapper Laughs.
Published: 17 Nov 2014
What do you think?