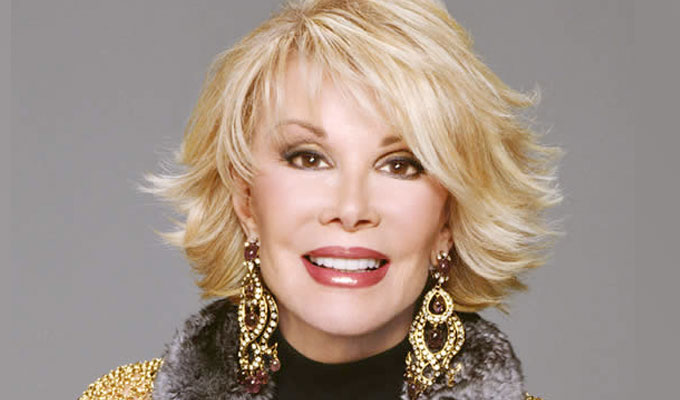 Joan Rivers autopsy released
An autopsy has revealed that Joan Rivers was sedated before she died of low blood oxygen during a medical procedure.
The New York medical examiner has given the cause of death as brain damage due to lack of oxygen.
It is classified as a therapeutic complication, which means the death resulted from a predictable complication of surgery.
The comedian died on September 4, at the age of 81, a week after being admitted into hospital after going into cardiac arrest during the routine treatment. She was being examined at Yorkville Endoscopy as part of treatment for voice problems and acid reflux. The clinic has been placed under investigation by state health officials.
Rivers went into cardiac arrest 'during laryngoscopy and upper gastrointestinal endoscopy with propofol sedation for evaluation of voice changes and gastroesophageal reflux disease,' the report said.
In response to the report's publication, Joan's daughter Melissa issued a statement saying only: 'We continue to be saddened by our tragic loss and grateful for the enormous outpouring of love and support from around the world. We have no further comment at this time.'
Published: 16 Oct 2014
What do you think?