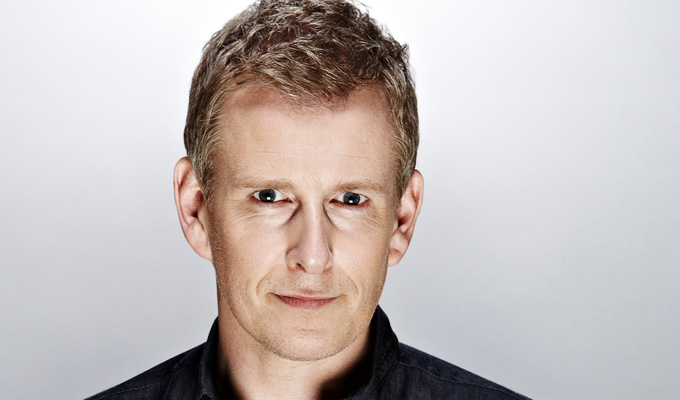 Patrick Kielty pens a sitcom
Patrick Kielty has written a new sitcom which will be previewed at the BBC next week.
His show, Big Country, is one of three pilots to receive a professional read-through at the first Belfast Comedy Showcase in the hope of developing it into a series. Hebburn, Citizen Khan and the upcoming Mountain Goats have all come through similar schemes elsewhere in the UK.
Big Country is about small-time farming family The Quinns, whose land on the Irish border proves the perfect base for smuggling.
The BBC says storylines will 'focus on the relationships between modern-day bandit JD Quinn, his loving daughter Kate and his live-in mother-in-law Maggie who disapproves of his attempts to make a respectably dishonest living. JD's scams are aided and abetted by cross-border smuggling associate, Mikey Moran, who holds a long-term torch for Kate but consistently fails to get it lit'.
The other shows to be road tested at Tuesday's event are the age-gap romocom Can't Forget About You, by David Ireland, about a 25-year-old Belfast boy and a 49-year-old Glaswegian widow; and the culture-clash comedy Settled by Katherine Lynch and Warren Meyler, which is described as 'Big Fat Gypsy Wedding meets the Beverly Hillbillies' as Ireland's most infamous traveller singer decides for a new life in a genteel English village, where she takes over a pub.
The aim is to develop sitcoms for the BBC across the UK and RTE across Ireland.
Eddie Doyle from RTE said: 'Mrs Browns Boys has shown how RTÉ and the BBC can come together to generate great television comedy. The showcase is a great opportunity to bring local Irish talent to a much broader audience, and we are delighted to be involved.'
The event follows the Salford Sitcom Showcase which piloted shows including Citizen Khan and Hebburn, and the Glasgow Sitcom Showcase in 2013 which to the commission of a six-part series of Mountain Goats.
BBC comedy commissioner Chris Sussman said: 'The Belfast Comedy Showcase is a brilliant chance to unearth some new Northern Ireland comedy talent – writing, directing, acting and producing – and it'll be a great night out for the audience, too. I'm really looking forward to it.'
BBC Northern Ireland this week also launched their Craic Off scheme for new comedy writers, with entries closing on September 30. Click here for details.
Tickets for the showcase at Blackstaff Studios have now been fully allocated.
Published: 18 Sep 2014
What do you think?