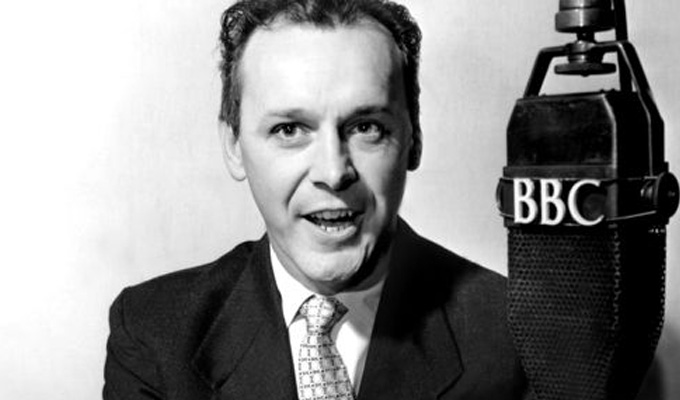 Bill Kerr dies at 92
Bill Kerr – the butt of so many of Tony Hancock's jibes – has died at his home in Perth, Australia, at the age of 92.
Kerr was born into an Australian showbiz family while they were on tour in South Africa in 1922, and raised in rural New South Wales. He started started his career in the British variety circuit of the Forties, after the end of the war.
His style was a doom-laden monologue delivered with a broad Australian accent, getting a laugh from his dour opening line: 'I'm only here for four minutes'.
He achieved huge fame on radio, initially billed as The Boy From Wagga Wagga, then joining Sid James, Kenneth Williams and Hattie Jaques on Hancock's Half Hour. He played Hancock's lodger, initially a sharp-witted character, but developed in a dumber creature.
He also starred alongside James in his TV sitcom Citizen James, also written by Galton and Simpson and subsequently described as 'Hancock's Half Hour without Hancock'.
Kerr also worked with Spike Milligan, appearing in his stage play The Bed-Sitting Room, and in 1975, he took the part of Bluey Notts, described as 'a crude racialist' in The Melting Pot a sitcom co-written by Spike Milligan. The show, in which the former Goon 'browned up' to play an illegal Pakistani immigrant, was cancelled by the BBC after just one of the six filmed episode had been broadcast.
After Kerr returned to Australia after three decades in the UK, he built a reputation as a character actors in films such as Gallipoli and The Year of Living Dangerously.
His son Wilton Kerr said his father died laughing – after watching Seinfeld on TV.
He told Australia's ABC News: 'He said he wasn't feeling too well quite recently and he was just quietly watching television in his room. Mum said she could hear him laughing to Seinfeld, and that was one of his favourite shows.'
Among those paying tribute today were comedy historian Robert Ross, who tweeted: 'The last man standing. Bill Kerr dies at the age of 92. I'm very glad he was here for a lot more than four minutes.'
Here is Kerr's stage routine, from a 1951 edition of Variety Bandbox:
Published: 29 Aug 2014
Recent News
What do you think?