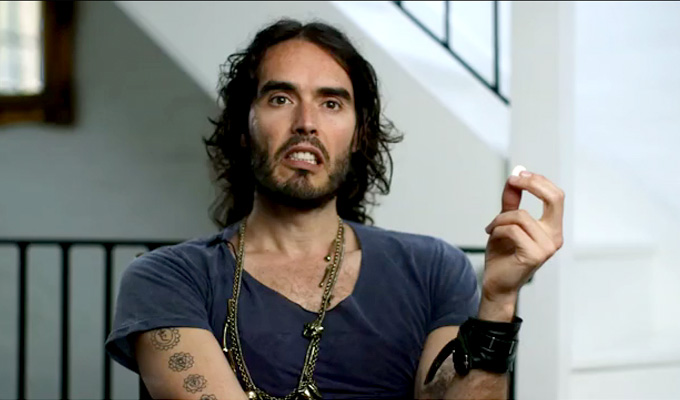 Russell Brand: The film
Russell Brand is to be the subject of a feature-length documentary about his revolutionary beliefs.
The movie – titled simply Brand: The Film – will follow Brand along his 'spiritual and biographical' journey behind his last tour, Messiah Complex.
On camera, Brand talks of how he wants to use his fame to overthrow the system, saying: 'I want real change. I don't want change within this tiny little aperture, this tiny squinting anus of democracy. I want to fuck that thing wide open until it's gaping and shove a revolution down it.'
Interloper Films, who are making the film, say: 'Russell Brand is a troubled visionary who embraced the superficial and doped-up times in which we live, only to find it was an empty proposition. He started a search for meaning, which lead him to dig out his heroes: Gandhi, Malcolm X, Jesus and Ché Guevara – to look at why they did what they did, how they did what they did, and in what ways he might be a little bit like them.'
The film includes contributions from ex-wife Katy Perry, Mike Tyson, Noel Gallagher and his long-time collaborator, Matt Morgan.
It is being made by Ondi Timoner, who previously made the short documentary Russell Brands the Bird, which was released earlier this year.
The comedian was also the subject of the BBC Three documentary Russell Brand: From Addiction To Recovery, focussing on his battle with drugs, which aired ins 2012.
Brand: The Film is due to be released in 2015 and is being offered on preorder as a $10 download.
Here is a trailer:
And here's a trailer for Russell Brands The Bird:
Published: 28 Aug 2014
Recent News
What do you think?