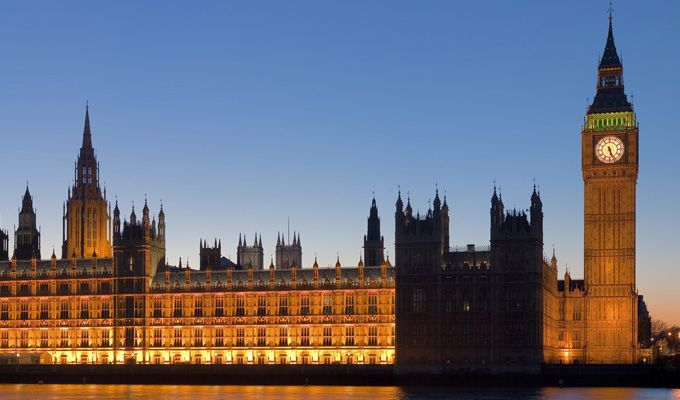 'Right to parody' becomes law
The 'right to parody' has passed its final Parliamentary hurdle and will soon be enshrined in law.
Peers in the House of Lords have voted in support of changes to regulations that give the right to change copyrighted work for 'caricature, parody and pastiche'.
The move comes nine years after a campaign was launched to enshrine that right in law.
Baroness Neville-Rolfe, the government's newly-appointed minister for intellectual copyright, said that a generation of creative talents started by making online videos, adding: 'Online creative sites, which are about building grass-roots creativity, have told us that they have encountered sometimes insurmountable issues with lawyers and copyright owners over the years'
And she added that parody was also a legitimate means of protest, saying: 'One of the ways that campaigners are able to highlight questionable business practice is by parodying a company's own brand or slogans. Yet as the law stands, to do so carries considerable risk of legal action and with it the risk of campaign materials being blocked from publication. The Government believe it is time to change the law.'
The Open Rights Group, which has been instrumental in lobbying for the law change, said: 'We will have to make sure the new parody right can be used and isn't inappropriately challenged in the courts. But it has to be said that getting parody onto the statute book is a major achievement for the government and those who supported the proposal, including campaign groups, and comedians and YouTube parodists who joined us in our campaign.'
Examples of content that fell foul of the current law include an Olympic spoof pulled from YouTube because it used the mascots Wenlock and Mandeville, a Greenpeace campaign that parodied VW's adverts to make a point about climate change, and the removal of the hugely popular Newport State Of Mind spoof after the original songwriters objected.
The Copyright and Rights in Performances (Quotation and Parody) Regulations are set to come into force on October 1.
Published: 31 Jul 2014
What do you think?