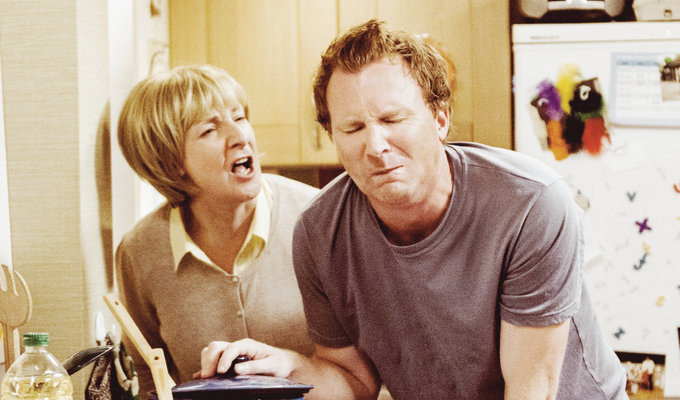 BBC 'buried' Father Figure
Jason Byrne has complained that BBC 'buried' his sitcom Father Figure in a late-night slot.
And he says he needs a second series to address the flaws in the series – even thought he BBC look unlikely to recommission the show.
The comic told the Irish Independent that he had created the comedy for an early-evening family audience - but instead it went out at 10.35pm.
He added: 'It needed a second series so we could fix all of the bits and pieces. We were just creating it but they buried it. When you bury something, it can't breathe.'
The show got a dismal reception from the critics and achieved audiences of around 1.4million, about a million down on the slot average.
It was the same timeslot where Mrs Brown's Boys debuted, but despite similarly poor reviews, Brendan O'Carroll's sitcom grew its audience to 2.9million in just three episodes, and in the past two year's has topped the Christmas Day ratings, attracting up to 11.7million viewers.
Byrne is new working on 'a chat show with photographs', Jason Byrne's Snaptastic Show, which will be recorded for Ireland's TV3 later this year. It will also feature stand-up and sketches.
Published: 14 Jun 2014
What do you think?