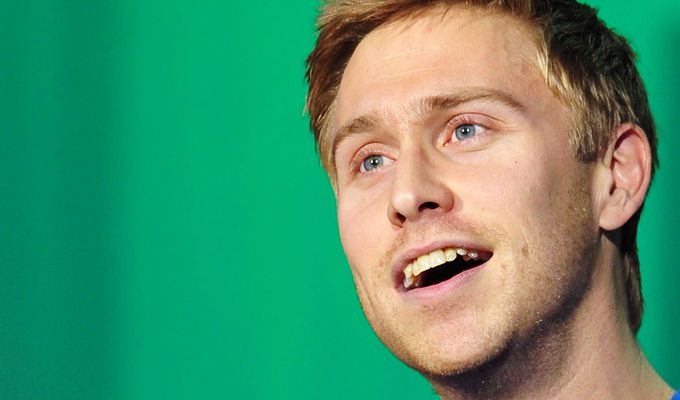 Two new TV series for Russell Howard
Russell Howard has signed up to front two new series for Comedy Central.
The announcement comes days after it was revealed that his Good News show will move from BBC Three to BBC Two this year.
Now he will also make 22 half-hour programmes for Comedy Central, spread across two shows.
The first, a stand-up format featuring Howard's own material plus two guest comedians each episode, is expected to air next year.
Jill Offman, managing director of the digital channel, told trade magazine Broadcast that the idea was still in development 'but we have some exciting notional views about how it will look and feel. Nobody wanted a point-and-shoot stand-up show.'
The second series is described as an 'adventure comedy' tracking Howard on his next international tour. Two series of six episodes are planned, with production starting in 2016.
'The celebrity travel genre is well worn, so we'll be looking at turning that on its head and being super-ambitious,' Offman told Broadcast.
Both shows will be produced by Avalon Entertainment, the TV arm of the agency that represents Howard.
Under the deal, Comedy Central will also have repeat rights to all ten series of Good News and four stand-up specials, making Howard a key face of the channel.
Offman added: '"Ever since I saw Russell Howard's live stand up show five years ago, it has been my dream to get him on Comedy Central. '
Published: 12 Jun 2014
What do you think?