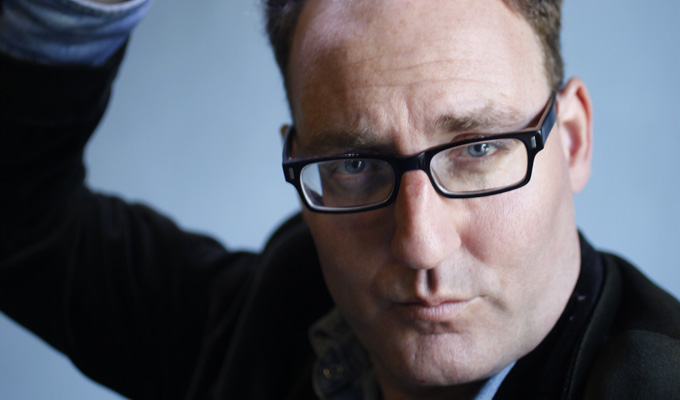 'Dictatorial' censorship vs 'undue offence'
When Irish comic David McSavage made a sketch depicting nuns lusting over the muscular body of Jesus on the cross, he might have expected some controversy.
And true enough, state broadcaster RTE declined to air the scene, ruling that it 'could cause undue offence'.
However McSavage has now branded the decision 'dictatorial' and said the censorship was typical of an attitude that led to 'the best and the brightest leaving the country in their droves'.
The Wild Nuns sketch is a parody of the Diet Coke advert, which first aired 20 years ago, when female office workers eyed up a half-naked window cleaner. In McSavage's version, made for the Savage Eye series, it is nuns in an orchard swooning over Jesus:
Since the ban, McSavage released the sketch online himself to 'show what we're up against'
He told the Irish Times: 'These things are important. Ultimately you are talking about freedom of speech and who says where the line is.'
'It is nice to feel that you are living in a country that is secular, forward-thinking and things are moving in the right direction, then things like this happen and you think we're still in the same country. Ultimately, it speaks to the kind of repression and the denial of sexuality which is so damaging to us. It is trying to get to the truth of something.
In a statement, RTÉ said it concluded that the sketch 'could cause undue offence' after considering its own guidelines and broadcasting laws.
RTE has not been too heavy-handed in censoring other scenes in The Savage Eye. Previous sketches have shown a young boy talking about cutting off someone's genitals and shoving them in his mouth, while a little girl describes how she'd 'rip the foetus' out of a woman and wear it as a hat.
Published: 10 Jun 2014
What do you think?