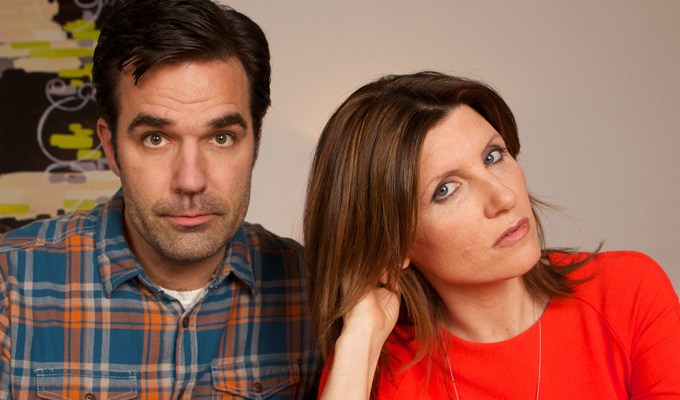 Catastrophe to hit C4
Channel 4 has ordered a full series of Sharon Horgan and Rob Delaney's sitcom Catastrophe.
The show revolves around an Irish woman and an American man 'who make a bloody mess as they struggle to fall in love in London'.
Channel 4's head of comedy Phil Clarke said that the show will go to series near the end of the year.
He added: 'Sharon Horgan and Rob Delaney are two unique, and supremely talented comic writers and performers, and they have come together to make a notably outstanding pilot. The result is an original and joyous transatlantic romantic comedy, and I'm delighted that we are now going to series.'
It follows a successful, non-broadcast, pilot ordered from production company Avalon Television at the end of last year.
Catastrophe was co-written by Pulling creator Horgan and Twitter comic Delaney, as well as starring them both.
Clarke also confirmed to trade magazine Broadcast this week that the second series of Matt Berry's Toast Of London is 'being written as we speak'.
Horgan and Delaney previously made this sketch for BBC Three's Feed My Funny strand on online shorts.
Published: 29 May 2014
What do you think?