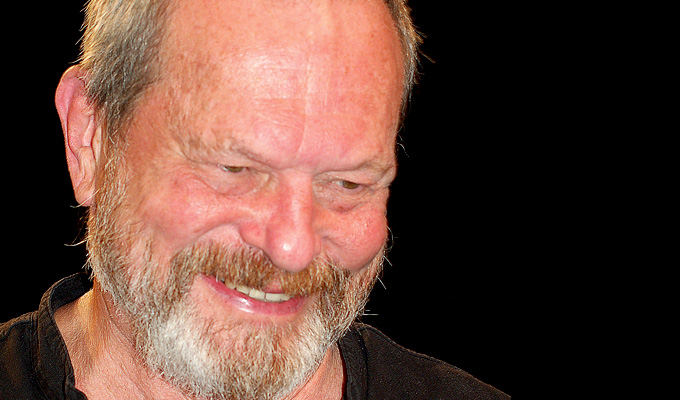 Terry Gilliam: Python reunion is 'depressing'
Terry Gilliam has admitted that he finds the Monty Python reunion 'depressing' – and admits the team have 'sold out' with their farewell gigs.
And he half-jokingly said: 'With any luck, the Python shows [at the O2 Arena] will be cancelled.'
The American said he felt he was being 'dragged back' to Python, after working so hard to escape its shadow – and admits that the team are 'not as sharp' as they once were.
In an interview with the London Evening Standard, he said: 'It's good, seeing each other again, but then you realise that we're not as sharp because we like each other more. Probably. There's none of the tension that existed before, which was what seemed to fuel the stuff.
'It's harder to do comedy now anyway: we're older, we've become the Establishment we took the piss out of... Actually, the truth is I find it depressing that we're getting back together again. It's like, we worked so hard to get careers beyond it, to get to this stage, and now we're being dragged back again.'
He said the most subversive thing they could have done was not reforming. 'That's why I thought we were really good,' he said. 'But in the end we sold out.'
Gilliam, 74, is directing the opera Benvenuto Cellini at the English National Opera next month and has been campaigning to get his latest movie The Zero Theorem into cinemas.
'It's too big a year of work,' he said. 'I'm not going to survive it. With any luck, the Python shows will be cancelled.'
Published: 14 May 2014
What do you think?