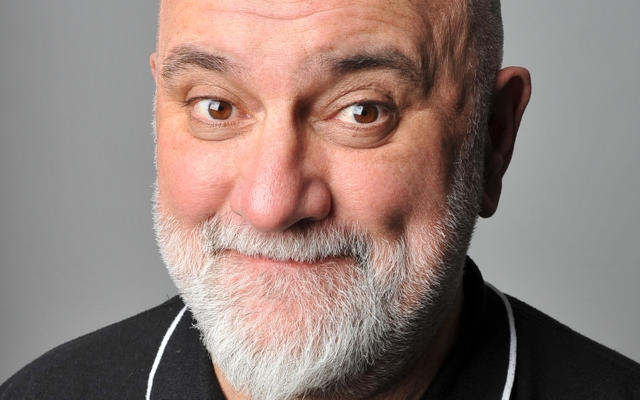 Alexei Sayle to give keynote speech
Alexei Sayle is to be the opening keynote speaker at this year's Chortle Conference.
To be held at the Soho Theatre in Central London on Friday June 13, the even offers a full and varied programme aimed at new and established comedians, producers and promoters wanting tips on how to progress in the industry.
Sayle, the first compere at the Comedy Store, will speak on how British comedy has changed over its 35 years, and the state of the current industry.
That will be followed by a panel discussion about the new alternative comedy – and the artistic and career challenges for comedians wanting to follow a less TV-friendly path.
The state of the changing club scene will also provide the topics for one of the main panel sessions of the day – while later, TV and radio commissioners will give the low-down on what programmes they are looking for. And there will even be a chance to pitch your idea direct to them.
Other sessions will offer invaluable tips about the Edinburgh Fringe, securing sponsorship, and how to promote events and release DVDs and CDs yourself.
Tickets are priced £95, but early bird deals for £65 are currently available – that covers the full eight-hour day, including buffet lunch, coffee and croissants on arrival, and other refreshments through the day. Scroll to the bottom of the page to book.
More speakers and panelists are yet to be announced, but the current line-up is:
With 35 years experience of comedy, Alexei Sayle speaks about how British comedy has changed over the years and whether it's in a fit state today
10.15 THE NEW ALTERNATIVE: CAN YOU MAKE A CAREER OF IT
Today's comedy is centred around new mainstream stand-up, epitomised by the 'shiny floor' stand-up shows on TV. But there is a new alternative to that ethos, too. What are the artistic and career challenges of taking a more distinctive path? And Will the new alternative break into the mainstream, as that generation did
Panel: John Kearns, Fosters Best Newcomer 2013; Mike Leigh, agent from Mike Leigh Associates, more to be announced
11.00 COFFEE
11.15 HOW TO SUCCEED AT EDINBURGH
The Fringe is bigger and more competitive than ever, and changing year on year. How should you best approach the world's biggest arts festival and comedy trade fair. And how should you spend your money most effectively. Do you need a paid venue, or a free one? A publicist? A sizeable poster budget:
Panel: Ryan Taylor, head of comedy at the Pleasance; Mark Fisher, author of the Edinburgh Fringe Survival Guide; Jools Constant of Freestival; and PR Madelaine Bennett of Prospero Communications.
12:00 COMEDY CLUBS IN CRISIS?
Anecdotal reports are that comedy clubs are struggling. Are people no longer willing to pay for live comedy from a trusted local club? Or have badly-run venues and a sea of free gigs and open spots damaged the 'brand' of live comedy? More importantly, what can the live circuit do to fight back?
Panel: Marios Lourides, director of Jongleurs; Comedy Cafe owner Noel Faulkener; Pete Grahame, who has run Downstairs At The Kings Head since 1991.
1.15 LUNCH
2.00 THE ART OF SELF PROMOTION
Who needs the industry anyway? Increasingly acts are promoting their own tours and releasing their own DVDs or CDs without agents and promoters. Here we find out how
Panel: Lewis Shaffer, who has the longest-running stand-up show in London; Chris Evans from indie DVD label Go Faster Stripe; Dan Waite of MIG Management, who has experience of independently releasing albums.
2.45 SPONSORSHIP
Could corporate backing help the comedy industry, or is it selling out? How do you get sponsorship, and what do sponsors expect in return?
Panel: Gayle Harrison, former brand director of Foster's, now global marketing manager for cider with Heineken; Caroline Edwards, managing direction of branded comedy consultancy Sparkle.More panelists to be announced.
3.30 COFFEE
3.45 WHAT BROADCASTERS WANT
Commissioners from major broadcasters describe what they are seeking, and what personally excites them. Get the lowdown on what the next generation of comedy shows may be.
Panel: Chris Sussman, BBC Executive Editor of Comedy; Caroline Raphael, Commissioning Editor of comedy, Radio 4. More panelists to be announced/
4.20 PITCH PERFECT?
Here's your chance to make a 60-second pitch to our panel of broadcasters and receive some instant feedback (but beware, it might not be what you want to hear…)
4.45 CLOSING SPEAKER: TO BE ANNOUNCED
5.30 END
Published: 13 May 2014
Recent News
What do you think?