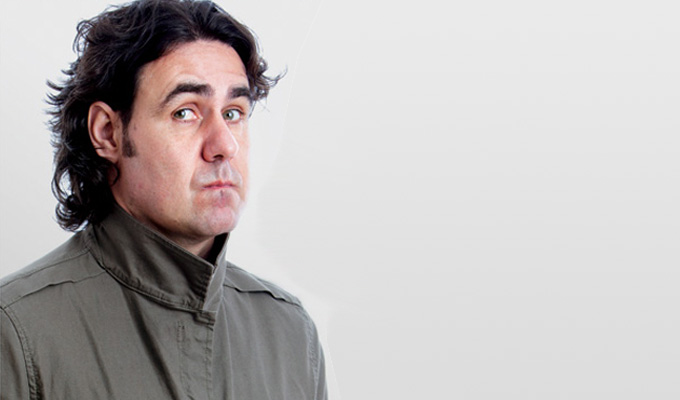 Micky Flanagan gets on his bike
Micky Flanagan is to cycle around France for a new series for Sky 1.
In four hour-long episodes, tentatively titled Micky Flanagan Hits The Road, the comedian will 'cycle his very own fantasy Tour de France' – incorporating champagne vineyards, Belgian beers, Burgundy wines and the Eiffel Tower.
Flanagan will be joined on the journey by his friend of 15 years, bricklayer Noel Lynch.
The trip also includes a trip to the World War I cemeteries and an attempt by Lynch to take on the Mont Ventoux challenge, a 21km ascent to a summit 1,900m above sea-level.
The comic said: 'Life is a journey. I like journeys. Even French ones. This will be a journey of physical and mental obstacles and I will overcome them all... once I've bought the bike.'
Sky's Adam MacDonald added: 'I'm so excited to have Micky and Noel on board for Micky Flanagan Hits The Road; it's a joyful, passionate and funny production which makes it perfect for Sky1. I can't wait for our customers to enjoy the ride alongside Micky and Noel.'
The show is being made by new production company 7Wonder, co-owned by Australia's Seven Network, along with Flanagan's own company Double Busy.
Liza Abbott from 7Wonder says: 'This is our first commission... and couldn't think of a better way to start than co-producing with Britain's most popular comedian. That along with the fact that I am a middle-aged cyclist - it's the perfect busman's holiday.'
'Micky is a great fit for Sky. He has universal appeal and ticks lots of boxes.'
The show is expected to be broadcast on Sky1 this autumn
And he's not the only comedian to be fronting a bicycle-based travelogue this year; as BBC One has in the pipeline John Bishop's Australia Recycled, in which the Liverpudlian stand-up return down under. He first went to Australia in 1992, when he was 25, and cycled back to Britain.
And Michael Smiley has just completed a three-part series on BBC One Northern Ireland, Something To Ride Home About, in which he cycles around the province recalling funny stories from the past and meeting other cycling enthusiasts.
Published: 8 May 2014
What do you think?