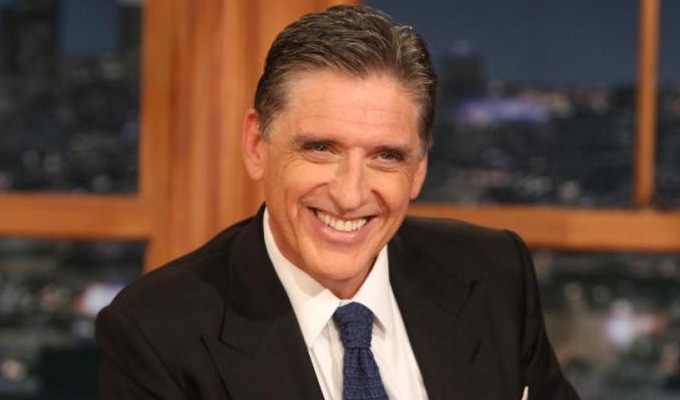 Craig Ferguson quits his talk show
Scottish comedian Craig Ferguson has announced he is quitting his late-night US talk show after almost a decade in the job.
His announcement on last night's Late Late Show comes weeks after David Letterman revealed that he would be retiring from his CBS show.
Ferguson's show airs immediately after Letterman's, at 12:35am on weekdays, and he had once been considered a strong contender to take over the earlier slot when Letterman retired. But earlier this month it was announced that Comedy Central's Stephen Colbert had got that job.
On his show, Ferguson obliquely referred to Gwyneth Paltrow's separation from Chris Martin, saying: 'CBS and I are not getting divorced, we are consciously uncoupling. But we will still spend holidays together and share custody of the fake horse and robot skeleton, both of whom we love very much.'
CBS's NIna Tassler said Ferguson 'infused the broadcast with tremendous energy, unique comedy, insightful interviews and some of the most heartfelt monologues seen on television.'
The network said it wants to continue the show and is looking for a new host. Ferguson's ratings have recently been trailing NBC rival Seth Meyers, 1.35 million to 2.02 million on average
Ferguson, 51, started his career on the British comedy circuit as Bing Hitler after a short-lived time in a 1980s punk band called the Dreamboys alongside future Dr Who Peter Capaldi. Ferguson moved to Los Angeles in 1994 and became a US. citizen during his tenure on The Late Late Show.
He already has a new job lined up, hosting the game show Celebrity Name Game later this year.
In a further shake-up for the late-night TV landscape in the States, comedian Chelsea Handler has also said she will be leaving her late-night show on E!
She had criticised the network, saying: 'They don't know what they're doing. They have no ideas. It's a failure.'
It has been reported that she is in talks with Netflix about a new venture once she leaves E! when her contract expires at the end of the year,
The moves come just two months after Jimmy Fallon took over the Tonight show on NBC from Jay Leno.
Published: 29 Apr 2014
What do you think?