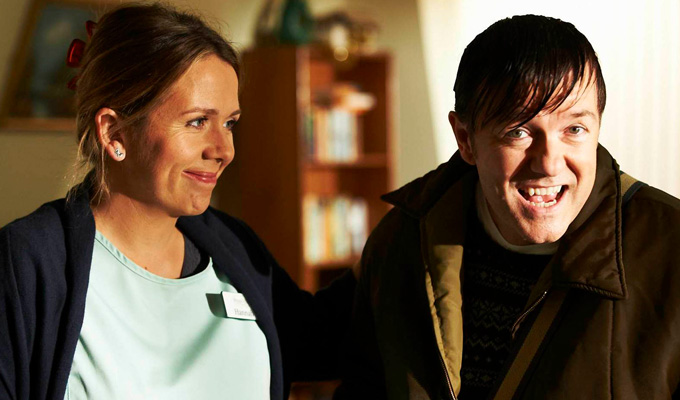 'Women are treated like props'
Ricky Gervais says women are treated as 'props' on TV comedy shows.
The comic says that he tries to write more complex female parts, such as Derek's care home manager Hannah, as played by Kerry Godliman.
Gervais told Radio Times: 'Usually they're props, particularly in comedy. Even in Hollywood, they're usually airheads or if they're ambitious they're straight away cold and need to be taught a lesson,
'They need to show that getting a man is more important than getting a career. Or they're just props for men to do funny things.'
Gervais – who plays the slow but warm-hearted title character in Derek – said there would be some 'good, modern girl power' and a 'real sisterhood' between Hannah and her employee.
Here's a trailer for series two of the Channel 4 comedy, featuring Joe Wilkinson and Alexis Dubus in guest roles.
Published: 27 Mar 2014
What do you think?