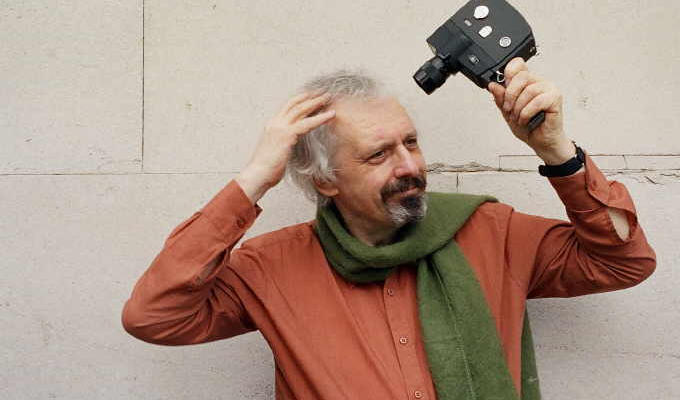 Edinburgh Comedy Festival is no more
The controversial 'Edinburgh Comedy Festival' set up by the big four Fringe venues has bitten the dust this year.
Although the Pleasance, Assembly Rooms, Gilded Balloon and Underbelly will still issue a joint brochure, they have dropped the marketing campaign that had been criticised for creating a 'breakaway' festival excluding smaller venues.
They had been promoting themselves as the Edinburgh Comedy Festival (ECF) since 2008, with the aim of attracting a six- or seven-figure sponsor, however none have ever come on board.
Comedy shows at Just The Tonic's venues were later included in the ECF programme, but will not be there this year.
Just The Tonic owner Darrell Martin sent an email to performers saying the decision was made by the other venues. He said: 'I have my own feelings on why the decision was made. And I think it is to do with the fact that we managed to put in successful tenders for new venues that another party was after.'
The artistic directors of all four venues did not respond to Chortle's email seeking comment last week, but they issued a joint statement to The Scotsman today saying they were 'undertaking a re-evaluation of their joint representation on the Fringe'.
The decision to form the ECF was controversial at that time, with The Stand's owner Tommy Sheppard calling it a 'divisive' move; and Stewart Lee saying it was part of an elitist 'stitch-up' of comedy.
In another development, Free Fringe founder Peter Buckley Hill, pictured, has announced he will not be appearing at this year's festival – which would have been his 20th year at the Fringe.
His statement comes after a row over a venue which the new rival Freestival organisation has poached from him, Cowgatehead.
He said that although the owners of the venue were difficult to get hold of, he believed he had an understanding to use it again this year, as he had in 2013, and had therefore offered performers slots to do their shows there. However, after a convoluted process explained on the PBH Free Fringe website and emailed to all Free Fringe performers, Cowgatehead has joined the Freestival stable.
Posting on the site, Hill said: 'I therefore confirm that I shall not be a part of Fringe 2014. My reasons are my own and none of you has a right to know them or assume them.'
However he said he would continue to offer his 'administrative expertise and considerable knowledge' to the other Free Fringe shows this year.
• Advertise to more than 200,000 comedy fans during the Fringe, with discount six-week packages on Chortle. Email steve@chortle.co.uk.
Published: 21 Mar 2014
Recent News
What do you think?