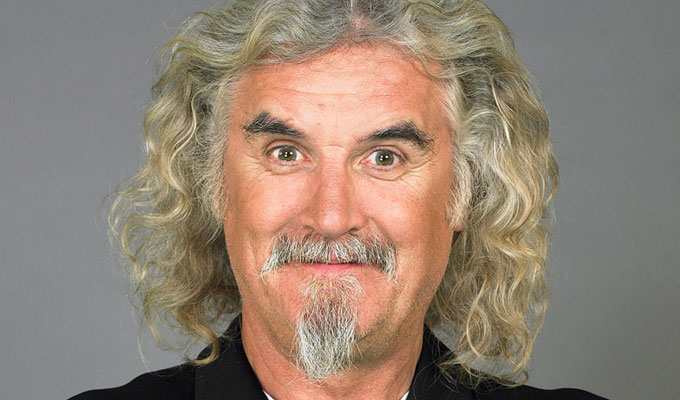 Death is easy, comedy is hard...
Billy Connolly is to front a documentary series about death for ITV.
Provisionally titled Billy Connolly's Big Send Off, the show is set to explore 'the rich variety of attitudes, belief systems, rituals and customs relating to death'.
The project take the comedian to a convention of funeral directors in Texas, a drive-thu funeral parlour in Los Angeles and his favourite graveyard in Glasgow – as well as sharing stories of funerals that he has attended, including that of Keith Moon.
In the two hour-long shows, the 71-year-old also speaks about being diagnosed with prostate cancer and Parkinson's Disease – and performs a duet of Always Look On the Bright Side of Life with Eric Idle.
Richard Klein, ITV's director of factual, said: 'Death comes to us all, that much we know. And yet still it can come as a shock, to realise that. In this series Billy, sometimes playfully, sometimes profoundly, but always humorously, explores the world of traditions, attitudes, funerals and headstones that one way and another we will all have to deal at some point in our lives.'
Fellow commissioner Jo Clinton-Davis said: 'Billy Connolly's a big fan of life, he's effervescent, energised and inspired by it, but he's also genuinely fascinated by the way we as humans treat death, a subject that is quite literally the ultimate universal experience yet so often avoided.'
Published: 4 Mar 2014
What do you think?