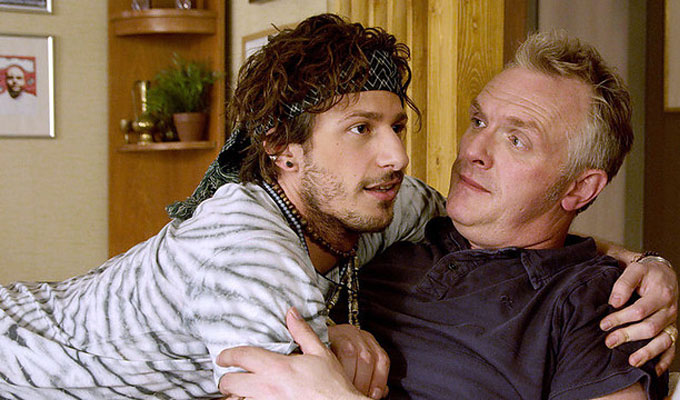 Andy Samberg flees Cuckoo's nest
Andy Samberg is to leave BBC Three sitcom Cuckoo.
Last week it was reported that Twilight actor Taylor Lautner was joining the show, and now the BBC has confirmed that he will be filling a gap left by Samberg, who is now starring in his own US comedy, Brooklyn Nine-Nine.
In the second series of Cuckoo, which stars Greg Davies and Helen Baxendale, Samberg's titular hippy character leaves Lichfield to explore the foothills of the Himalayas. There he goes missing and is eventually presumed dead, leaving his young widow Rachel, played by Tamla Kari, to mourn. Life in the suburban home returns to normal – with Rachel dating a nice-but-dull lawyer –until a 'handsome and mysterious young stranger' played by Lautner appears on the scene.
As well as his role as Jacob Black in Twilight, Lautner was also one of the the youngest hosts of Saturday Night Live –the show that gave Samberg his break. In 2010, a then 18-year-old Lautner was named the highest-paid teen actor in Hollywood.
BBC Three controller Zai Bennett said: 'Cuckoo was one of BBC Three's most stand out comedies, so I'm delighted to welcome it back with the addition of superstar Taylor Lautner.'
An American remake of Cuckoo – which was BBC Three's biggest overnight comedy hit when it debuted in 2012 – is also in the pipeline.
Published: 11 Feb 2014