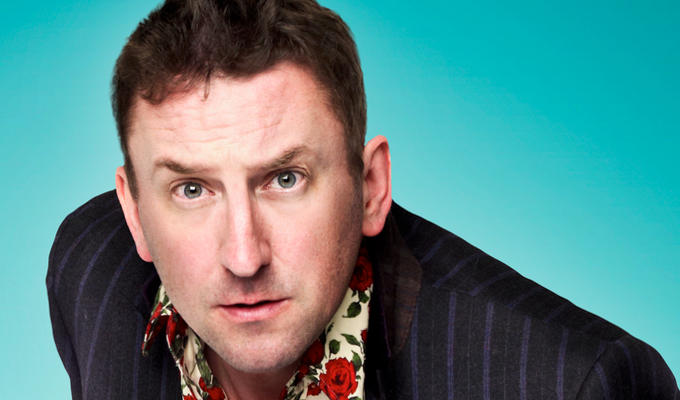 'You need some new jokes'
Prince William has told Lee Mack: 'You need some new jokes.'
The comic revealed that the Duke of Cambridge turned comedy critic when they met at Buckingham Palace.
Speaking to Graham Norton on his BBC One chat show, which airs on Friday night, the Not Going Out star said that meeting Royalty was 'a bit of a highlight' of his career. But added that he nearly caused an incident because he was 'a bit drunk'.
Mack said: 'We got to go to the Palace, which was very exciting and he [Prince William] came up to me and said, 'You need some new jokes.'
'I was a bit drunk and said, "I don't tell you how to be a future king," to which he said, "I was joking, I really like your sitcom."'
'I felt a bit bad then,' Mack conceded.
It's not clear when the encounter happened, but Mack was one of the comperes at the Queen's Diamond Jubilee Concert outside Buckingham Palace in 2012.
William possibly learned how to talk to a comedian from his brother's mistakes. In 2008, Prince Harry told Stephen K Amos: 'You don't sound like a black chap' – which the comic could only hope was made in jest.
Published: 22 Jan 2014
Recent News
What do you think?