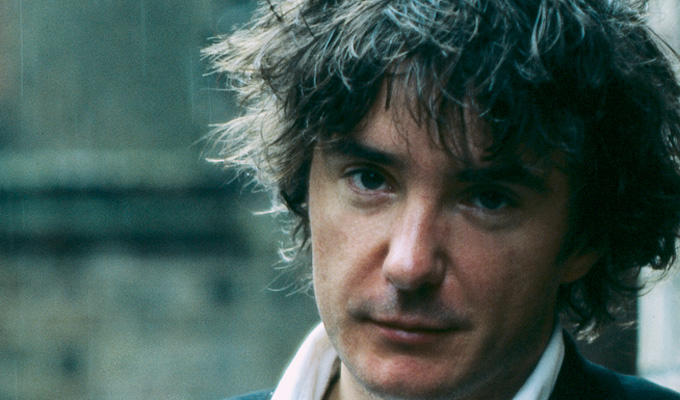 Dylan Moran set for US sitcom
Speaking to Milwaukee's WUWM radio station Moran confirmed he had been ordered to deliver a pilot script by Thanksgiving, November 27.
Hollywood website Deadline reported in September that the Perrier-winning comic had signed a deal with ABC to create, write and star in a pilot for the channel.
His radio comments, recorded while the Irish comic was touring the States in autumn but only now released online, echoed an interview he gave to the Huffington Post in October, when he revealed: 'I talked today with ABC. I'm very engaged and interested, it's something I've been looking into for a while.
'I can tell you that [the pilot is] connected to the media and news. I've always been a big consumer of American journalism over the years and had an interest in the history of it and of the press in America; how it has changed. I found it hilariously, to my mind, partisan. I mean, obviously everyone knows about Fox News, and makes jokes about it.
'And then you have your New Yorker, lefty-liberals and the heartland states and so on. Watching them cat-calling and barking at each other, it's not really politics at all, it's infantile.
'And of course, there's a version of it in Britain as well. I think what happens as you get older is that you get less interested in domestic politics because you become familiar with it. You've seen how it works. But I'm still trying to figure out the American system'.
Moran, who will produce the show if it's picked up for series, appears in the black comedy film Calvary this April alongside Brendan Gleeson and Chris O'Dowd yet remains best known in America for his role in Shaun Of The Dead.
He also appeared with Simon Pegg in Run Fatboy Run!, with Steve Coogan and Rob Brydon in A Cock and Bull Story and alongside David O'Doherty and his brother Mark in the latter's low budget Irish comedy A Film With Me In It.
He won two Bafta Awards for writing Black Books with Graham Linehan, Arthur Mathews, Kevin Cecil and Andy Riley, in which he starred as misanthropic bookshop owner Bernard Black with Bill Bailey and Tamsin Grieg.
But his only other ventures into sitcom was with the late Charlotte Coleman in BBC Two's How Do You Want Me?, as a naïve urbanite failing to settle in the country, and his self-penned Sky Little Cracker film The Awkward Age.
– by Jay Richardson
Published: 14 Jan 2014
Dylan Moran has written and is to star in his first US television show, a sitcom pilot based around 'modern news reporting'.
Recent News
What do you think?