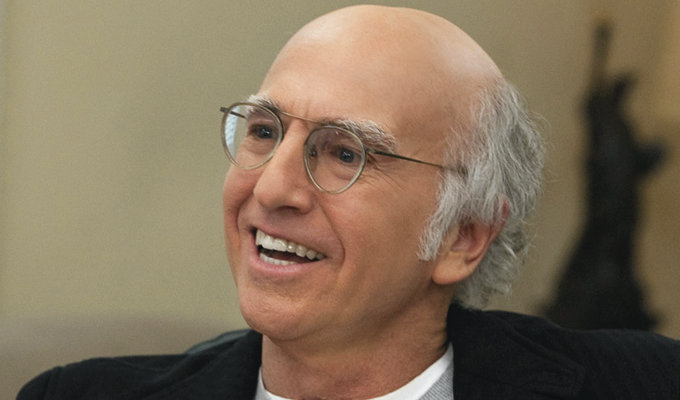 Seinfeld and Larry David 'working on a play'
Details of the 'big, huge, gigantic' project Jerry Seinfeld and Larry David are working on has been revealed as a Broadway play. Possibly.
Seinfeld dropped hints last week that he was collaborating again with the co-creator of his eponymous sitcom.
Now Roger Friedman entertainment industry website Showbiz411 reports that David told him the project was a play ('a comedy of course') when they met up at a private members' club in Los Angeles.
After dropping a string of names of people in attendance – including Steve Coogan – Friedman says David told him: 'I've written a play.'
When he asked if it was for Broadway, David replied, 'Yes.' Friedman then asked if Seinfeld would star in it, and David responded: 'Maybe. We're talking about it.'
There was no mention of plot or characters, but Friedman says: 'I got the impression that the play – a comedy, of course – is the number 1 project on his plate.'
In a Q&A with the website Reddit last week, Seinfeld revealed: 'We wrote this script for this thing that you will eventually see but I can't reveal what it is at this time. All I can do is tell you is that it's big, huge, gigantic.'
Published: 13 Jan 2014
Recent News
What do you think?