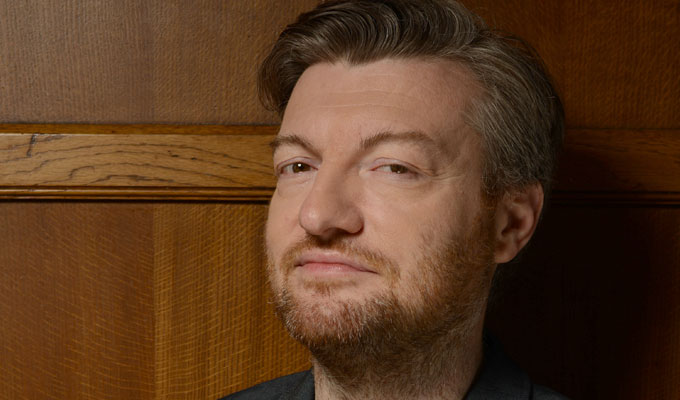 Black Mirror will be back... eventually
Charlie Brooker has confirmed that Black Mirror will be back for a third series – but said there had been 'a hitch, a slight delay' in bringing new episodes to the screen.
The series has previously run for two runs of three episodes – but Brooker says the broadcast of the third batch will be split.
Speaking to his 10 O'Clock Show co-presenter Lauren Laverne on her 6 Music show today, Brooker confirmed: 'There's definitely going to be more...
'There's going to be some and then there's going to be some more – you'll get one helping and then there'll be another helping.'
But he added that the hold-up presented an unwelcome problem for his darkly futuristic series, as reality caught up with his fiction.
'The frustrating thing about there being a delay a show like that is that quite often, the things you're writing about then come true,' he said. 'I've noticed that there was an idea I had, and there's something very similar that seems to have happened in real life.
'I don't want to jinx it by saying what it is, but I have to go away and think [of how to resolve it].'
Brooker was speaking to promote his new series of Wipe, which starts on BBC Two at 10pm tonight.
Published: 9 Jan 2014