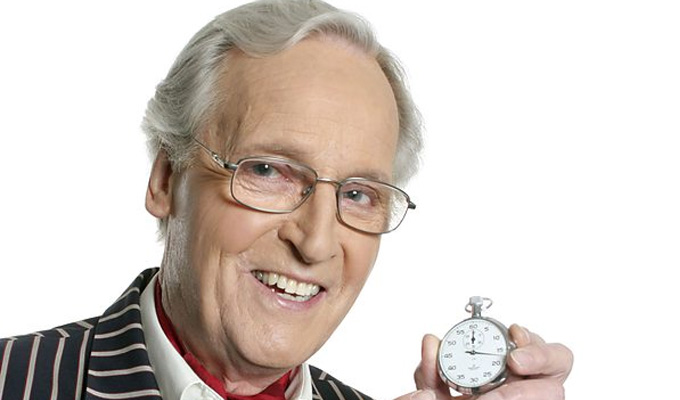 New Year honours for comedy stars
Comedy stars Ruth Jones, Nicholas Parsons, Sandi Toksvig and Penelope Keith are among those recognised in the New Year Hounours list today.
Keith, 73 who became famous thanks to her role as Margot Leadbetter in 1970s sitcom The Good Life, has been made a dame.
She said: 'It's a recognition for not only my 54 years being an actress, but for all the charities with which I'm associated - and I think they'll be thrilled.'
Meanwhile, Gavin & Stacey co-creator Jones said of her MBE: 'This isn't just tidy, it's proper tidy. I had no idea it was coming. I just came home one night, opened the post and there it was: this letter telling me I was being put forward for it and being really strict about not telling anyone. And I'm quite obedient. So I didn't. Except my husband who's really proud. And my dad, who's beside himself with excitement.
'Apparently Great Uncle Leslie got an OBE in the '40s and Uncle Jack the fireman got one in the '60s. So I'm keeping up with the Joneses, ha ha. Anyway, I'm thrilled. It's a massive compliment.'
CBEs went to Michael Crawford, who came to fame as Frank Spencer in Some Mothers Do 'Ave 'Em; and Just A Minute chairman Parsons.
The 90-year-old said: 'I think it's a very nice honour - I'm flattered and I'm delighted. I think honours are a wonderful thing to receive if you have worked hard and that is recognised. I don't understand these people who are pompous and say they don't want it.'
His fellow Radio 4 comedy host, Danish-born Toksvig said she was 'honoured to have been recognised' with her OBE.
She added: 'Broadcasting is a team effort and I would like to pay tribute to all the writers, production and technical staff I've worked with over the years.'
Published: 31 Dec 2013
What do you think?