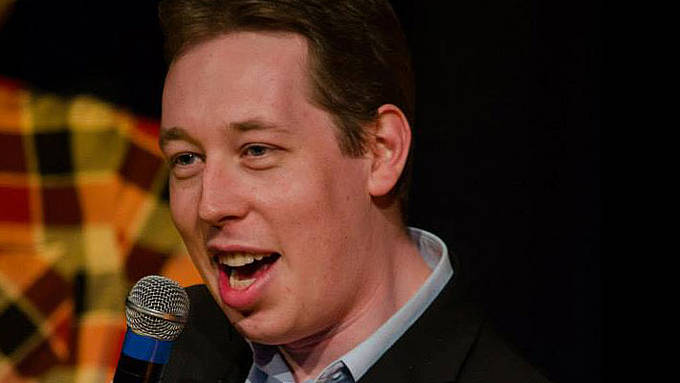 The first Bitcoin comedian?
AN AUSTRALIAN comedian has released the first stand-up album that can be bought through Bitcoin. Michael Connell says he was inspired to sell the special, Bitcomedy 1.0, via the digital currency after performing a set on the topic on community TV station Channel 31 in Melbourne. The release contains that material – below – as well as older stand-up routines and is available for 0.01BTC, or about £4.25, from his website.

TOP-EARNING US ventriloquist Jeff Dunham has announced UK and Ireland arena dates for next year. The comic will be performing with sidekicks such as Achmed the Dead Terrorist at his Disorderly Conduct World Tour in Dublin, London, Birmingham, Liverpool and Glasgow in April next year. Dates.
ROSIE PEREZ has joined the cast of the American remake of Bad Education. Perez, who starred in Spike Lee's Do The Right Thing, will appear as tough vice-principle Rita Gomez opposite Jack Whitehall in the pilot of the ABC series, which will be renamed An American Education.
CALVARY, the new film starring Chris O'Dowd, Dylan Moran and Brendan Gleeson, has been named as the opening gala events of the Jameson Dublin International Film Festival, taking place on February 13. It will be the Irish premiere of the film, a month after it is screened at Sundance. The film stars Gleeson as Father James, a priest who has a week to put his affairs in order after being told he is marked for murder during a confession. A trailer was released this week:
.
Tim Minchin is to be a guest on Jingle Bell Joe, Radio 2's Christmas 'house party' which airs at 10pm on Monday. The show is hosted by Joe Stilgoe – son of Richard and a member of Alex Horne's Horne Section – and also features Caro Emerald and Cerys Matthews.
Published: 18 Dec 2013
Recent News
What do you think?