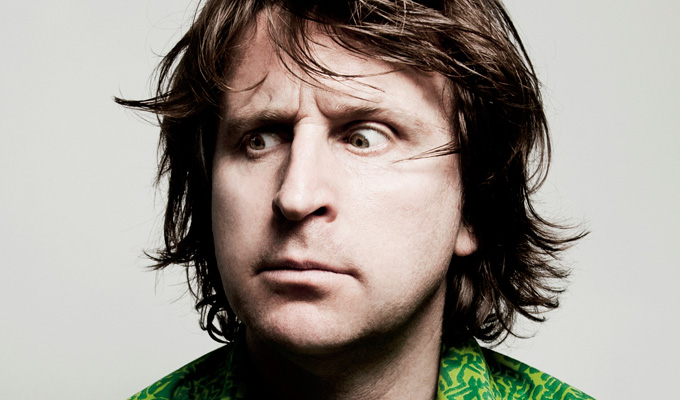 Milton Jones returns to Radio 4
Milton Jones is returning to Radio 4 – less than two years after the channel axed his last show – as a Good Samaritan-style problem solver.
In Thanks a Lot, Milton Jones!, the comic will perform stand-up and sketches, embarking on quests in which he pledges 'himself to help anyone anywhere' in a format described as a cross between 'The Goodies and Holmes and Watson'.
His character is described as 'a philanthropist, an enquiring mind, a problem-solver, and a Citizens Advice Bureau all rolled into one man who can always help you'.
Airing from February 19 in the 6.30pm slot, Thanks A Lot! is Jones' fourth pun-led show on the channel since 1998 and reunites him with his straight man Anton, played by Tom Goodman-Hill.
The pair will share a flat together in the show, co-written by James Cary and produced by David Tyler for Pozzitive Productions, the team that made five series of Another Case of Milton Jones between 2005 and 2010.
But Dan Evans has been added to the writing team, having previously co-written Jones' sitcom pilot House of Rooms for Channel 4 last year, in which the one-liner specialist starred as a mummy's boy interacting awkwardly with visitors to his home.
Of his brief hiatus from Radio 4, Jones said: 'We had a really good run with nine series over 12 years. We'd done five series of Another Case and I think everyone realised the end might be in sight when we were asking people like Ingrid Oliver to play a bonkers Paraguayan woman for the third separate occasion.
'But we're back with a refreshed concept. The plots will be a little less global and will still star Milton and his long suffering friend Anton. But this time Milton has discovered that his vocation is to help people in the town in which he lives. To help as much as possible. Even if they don't want it. We'll be using some new voices and a few of the old ones too.'
- by Jay Richardson
Published: 17 Dec 2013
What do you think?