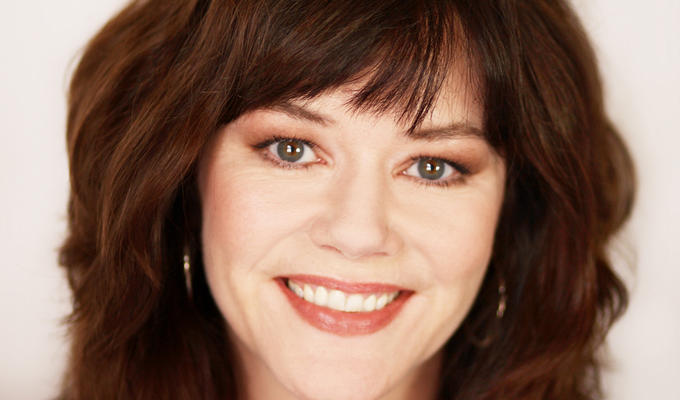 Can comedy fix mental health issues?
Comedians are aiming to tackle mental health stigma with a TV show mixing therapy and improvised comedy.
Josie Lawrence and Lee Simpson of the Comedy Store Players will act out volunteers' problems, while therapist Brian Kaplan advises them on how to change their behaviour for the better.
A non-broadcast pilot of Almost Happy is being shot at the Lost Theatre in Lambeth, London next Monday, made by Absolutely Productions, the company run by recently re-united sketch group Absolutely.
Producer Gordon Kennedy says the show is intended to be 'a positive and different way of helping people on television. In the way that taboos have been broken with things like [Channel 4's] Embarrassing Bodies, this is something that might break down a few taboos associated with therapy.'
The show will not deal with 'huge, all-encompassing problems. But if people feel that there's an issue stopping them from being happy, Brian talks to them while the improvisers listen to what they're saying, and when they feel they can improvise a scene – be it funny, dramatic, sad, poignant – they do it, so that the person can get another perspective on their problem.'
Kennedy stresses that Almost Happy is not 'entertainment at the expense of the people we want to talk to, it's entertainment with them.
'Lee and Josie are such fantastic improvisers and they need to be because it's such a delicate balance getting the tone right. They'll portray characters – someone not getting on with someone, someone who can't get a girlfriend – and will really listen to what they're saying.
'There will be lots of bits of laughter but we're not laughing at people and their lack of happiness. That couldn't be further from the truth.'
Dr Kaplan and Simpson have performed the show live on several occasions, 'because the audience sharing in the humour, sadness and poignancy is important, it's reinforcing. It's like hitting the turntable on a stuck record, it helps them move on. We hope they'll be coming out of the experience happier and Brian will be catching up with them later to check if that's the case.
A 'provocative therapist' and 'homoeopathic physician', Kaplan previously established The Academy of Laughter and Health in 1996 with Comedy Store Player Neil Mullarkey and stand-up Arnold Brown, with the trio performing the play Are You Feeling Funny? at the New End Theatre in London the following year.
Meanwhile, BBC Radio Scotland is recording a new series about mental health featuring female comedians.
Feeling Kind of Funny features comics Janey Godley, Felicity Ward, Keara Murphy, Debs Gatenby, Harriet Dyer, Juliette Burton and Julia Sutherland 'sharing stories, jokes and revelations about their experiences with mental health.'
Produced by Dabster Productions, which also makes panel show The Good, The Bad and The Unexpected for the channel and Jo Caulfied's Speakeasy for Radio 4, the first episode records tonight at the Scottish Storytelling Centre in Edinburgh tonight and aims to tackle 'subjects such as anxiety, compulsive behaviour, addiction and depression through comedy ... helping to challenge stigma and increase understanding.'
–by Jay Richardson
Published: 9 Dec 2013
What do you think?