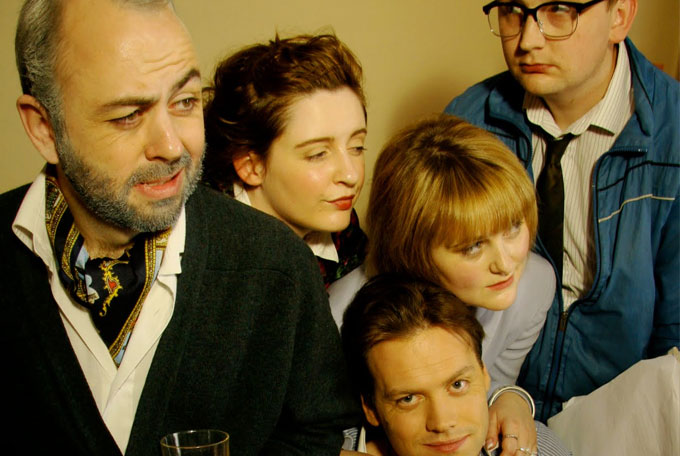 Graham Linehan working on Irish sitcom
IT Crowd creator Graham Linehan is working on a new sitcom about an Irish family in the Eighties
The Walshes is based on a web series created by comedy group Diet Of Worms, filmed with a handheld camera by an unseen uncle.
Episode one reportedly revolves around a debs night, with the father teasing his daughter's nervous date.
Linehan directed the pilot episode, with Blackadder director Richard Boden producing.
Owen Roe, who played Sean Dooley in Ballykissangel is among the cast. He told RTÉ: 'I'm heading over to London next week to do a sitcom with Graham Linehan, it's called The Walshes. 
'Even though it's been shot in London it's based on an Irish family and is set in Ireland.'
The show is being made by Linehan's label Delightful Industries with independent production house Boom Pictures.
Diet Of Worms – or Amy Stephenson, Niall Gaffney, Philippa Dunne, Shane Langan and Rory Connolly – first released the online series on which it is based, The Taste Of Home, in 2010:
Published: 28 Nov 2013
Recent News
What do you think?