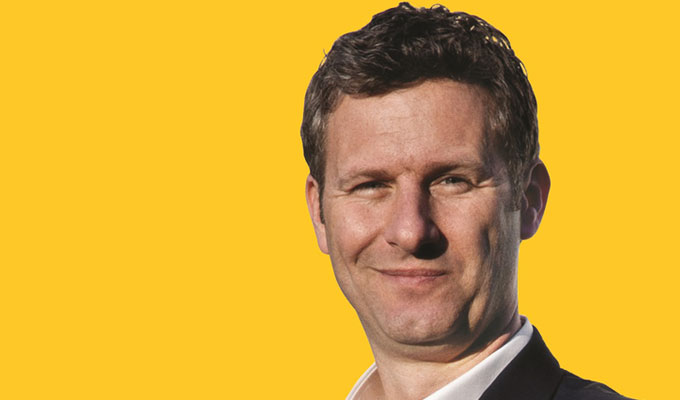 Not Tonight...
Adam Hills is to take a year off his Australian talk show – for fear of burnout.
He has written a blog saying: 'After nine years of hosting my own shows on Australian TV … basically I need a rest.'
Hills splits his time between Australia, where he had been expected to host another series of Adam Hills in Gordon Street Tonight for the ABC next year, and the UK.
His British career is taking off on the back of Channel 4's The Last Leg, which has been commissioned for another two series. And the show has been sold to Australian TV, so he will still be seen on screens down under, even without his chat show.
The comic said: 'I fear that in trying to combine a career on UK TV as well as one in Australia, I am in danger of, to put it simply, running out of funny. I love what I do, and am very lucky to do it, but it is also important to recharge every now and then.'
The 43-year-old also added that he wanted to make sure he spent some time young family as his wife, the opera singer Ali McGregor, is expecting their second child, a sister for three-year-old Beatrice, 'any day'.
He said he hoped to return with his chat show, and another stand-up tour, in 2015.
Spicks and Specks, the Australian music quiz Hills once hosted, is also making a comeback, but with a new presenter, Josh Earl.
Published: 27 Nov 2013
Recent News
What do you think?