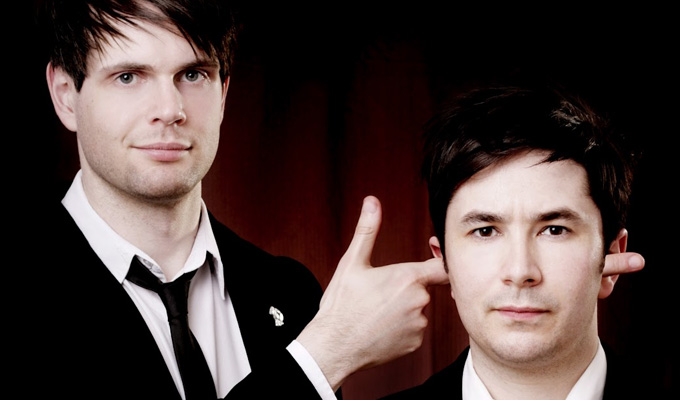 Trick or treat...
Comedy magicians Barry and Stuart are to front their own four-part series for Watch, called The Happenings.
The programme, which will air in December, promises to demonstrate how large-scale illusion can lead a whole community to believe in unexplained phenomenon.
Each episode is a self-contained narrative event and features a number of mysterious incidents that play out over the course of a few weeks in four different towns in the UK and US. While the local population are in the dark, the viewer is in on the act from the start.
The show has heen co-created by Objective Productions, the team behind Derren Brown's award-winning TV specials, and Crook Productions, whose producer Matt Crook said: 'It's always exciting to push magic in an interesting and new direction."
UKTV's commissioning editor Richard Watsham added: 'The Happenings is a new type of narrative magic show that brings the most extraordinary movie scenes to life in front of bewildered onlookers.
'The outcome is a truly spectacular series that shows Watch can be as bold and innovative in entertainment as any other channel around.'
Published: 31 Oct 2013
What do you think?